How often, when push comes to shove, do I choose rightly? How consistently do I choose life?
We looked at John 6:15-71 this morning, a huge chunk of scripture, masterfully handled by Pastor Don Johnson, and as the familiar words rolled over me, I was struck by how often and how easily we choose to walk away from LIFE.
John 6 tells us that miraculous healing has happened over and over again, the swirling crowds have been fed, and the disciples have been comforted in the midst of a storm. 
But for so many who are watching, listening, hungering — what Jesus does is not enough. There is a greediness to human nature that impinges on so many of our life choices, a desire for more. And Jesus recognizes it, telling those who will listen that they need more than full bellies if they want to truly live: they need the bread of heaven, the BREAD OF LIFE.
Jesus invites them — and us — to go deeper, to grow in trust, to stop hunting for the next free meal. He pushes them, hard.
"Stop asking for more manna – I am not Moses. I am MORE than Moses. I am the Bread of Life."
We were reminded this morning of the fluidity of the groups that clustered around Jesus – the crowds, the 'Jews' (or enemies — those who were vehemently opposed to Jesus and all that he did and taught) and the disciples, which was a larger and more diverse group than the 12. There were women disciples, too, there were old folk and young folk, there were people from all walks of life, there was a wide variety of people who listened and learned and changed. 
But at this point in his ministry, at this push-back point, some of that larger group of disciples melt back into the crowd, and they walk away. 
They walk away.
Why? Because of these words: 
For my flesh is true food, and my blood is true drink. Anyone who eats my flesh and drinks my blood remains in me, and I in him. I live because of the living Father who sent me; in the same way, anyone who feeds on me will live because of me. I am the true bread that came down from heaven. Anyone who eats this bread will not die as your ancestors did (even though they ate the manna) but will live forever."
And the verb Jesus chooses to use to describe this 'eating' is the rough-around-the-edges one, the impolite one, the messy, noisy, colorful one: crunch, Jesus says. Chew, gnaw, masticate — make a mess and be enthusiastic about it. Give it your whole self.
Give it your whole self.
Choose life!
As he watches many of those who called themselves disciples exit the scene, he turns to that closest circle and asks, "You too?" Do they, too, find him too much, too embarrassing, too demanding? 
And Peter, bless him! — Peter says these words, which just may be my very favorite words in the entire New Testament:
"To whom shall we go? You have the words of eternal life. We have come to believe and know that you are the Holy One of God."
As I listen to Peter's heart cry, I discover that I am encouraged. I am reminded to keep chewing. My heart is gladdened to know that Jesus invites me to be a bit messy, to listen well, to learn of him, and then to live and pray and serve and speak with passion and commitment.
I, like Peter, choose LIFE. I choose to eat the Bread of Life with thanksgiving and with gusto.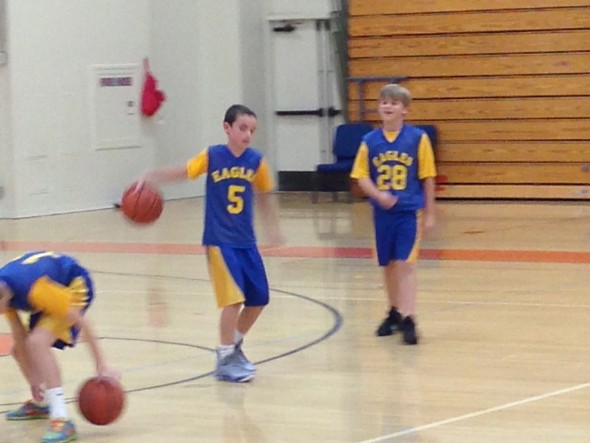 And this week, we looked for and chose life wherever and whenever we could find it.
After so much sadness last week, it was sweet to remember that the goodness of the Lord can be found in the land of the living.
So we happily watched a grandson play basketball.

We enjoyed the beauty of a California sky after rain, as we sat at a school playground,

as we drove along the ocean's edge,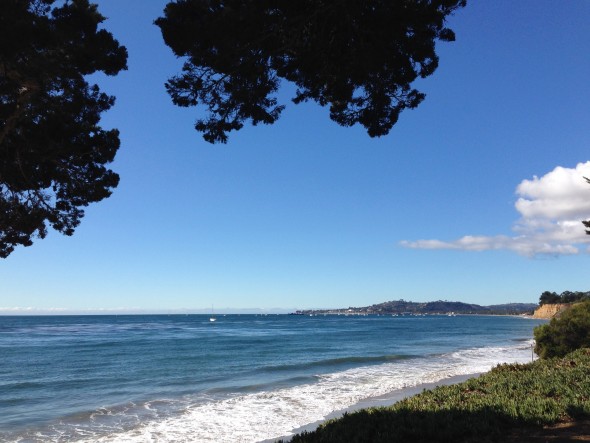 as we enjoyed the view from our favorite cliffside vantage point,
as we walked along our favorite sidewalk.

We found and relished LIFE in the faces of our dear ones, old and young,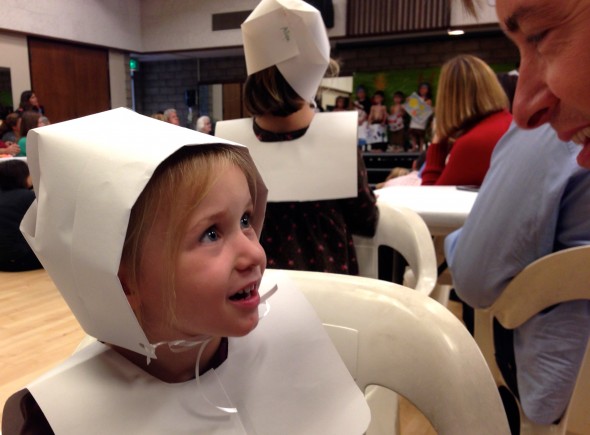 in the littlest pilgrim, at her Thanksgiving feast and program,
and in the joyous discovery of a friend's new book, lining the shelves of my favorite book store in the world, Vroman's in Pasadena.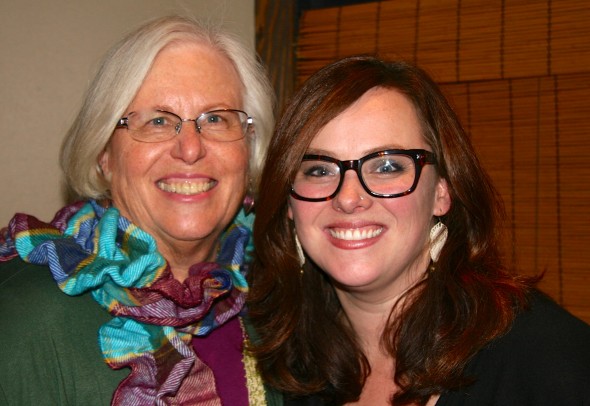 I had the pleasure and privilege of meeting that friend — and taking my daughter to hear her speak — and to be reminded by both Sarah and my girl that God's creation design is for men and women to work together, side by side, under the leadership of God alone. 
We joined two dozen of our friends at church to offer an evening of beauty and food and friendship to 180 international students in our Family Life Center, enjoying the up-front goodies,
and the behind-the-scenes scrambling.
These are small things, spots of light amid much darkness. But they are filled with life, with the goodness and faithfulness of God, with the beauty of creation and the joy of family and community.
Sometimes, I can too easily feel buried by the pain, by the loss, by the darkness. But if I will remember to keep chewing, to let go of fear and embarrassment and laziness — then I discover again that I am full, filled to overflowing with the Bread of Heaven.
I am ALIVE, and I am grateful.
Joining this with Michelle, Laura, Jen, Jennifer and Ann this week: