It's time for my monthly post over at A Deeper Family – I hope you'll follow this link over there to read the rest of this story. Our agreed upon theme for this month (a first, for us) was to write a narrative reflection on a holiday song. This is the one that came to me – a song I only sang once in my life and can no longer find, despite extensive google searching!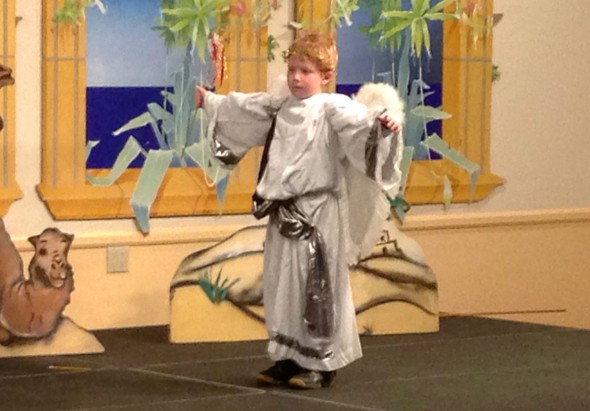 It's true — I sang in a women's trio in the 1980s. Very much restricted to our local church, but yes — I stood in front of the mic, in front of the congregation, and I belted out the low alto part whenever I got the chance.
My kids were elementary and middle school age, and I was trying to find my way to whatever might be next in my life — which, now that I think about it, seems to be a recurring theme for me.  At that point in time, the search led to both women's ministries and worship ministries, teaching and organizing events for younger moms, and assisting with musical production and worship planning.
I'd done the mommy thing for a long time by then — my eldest was an early teen — and I was itching to get out of the house, out of what sometimes felt like the constraining role of caring for children, running a home. Our mid-sized congregation had a wide swath of artists of all stripes – graphic designers, writers, actors, musicians — and it felt great to re-discover gifts I hadn't used in a long while. It was intoxicating and exciting and fun.
This particular performance experience began on December 18th, our 16th wedding anniversary. I had a rehearsal at church that morning for a song and slide show to be offered the following Sunday. Our 9-year-old son had complained of a sore foot for several days — two nights before, he'd played his French horn in a school concert and limped as he walked off the stage.
"What's with the foot, Eric?" I asked, a bit skeptically. We actually owned a pair of crutches from someone's sprained ankle and I assumed this was more of the same — no big deal.
"I dunno, Mom. It just hurts to walk."
Please come on over to A Deeper Family to see how this one turns out . . .