Every month, I share a story at one of my favorite websites ever, A Deeper Story. This month, I am once again writing for the Family Channel. Here's a piece of this month's story and a link so you can read the rest: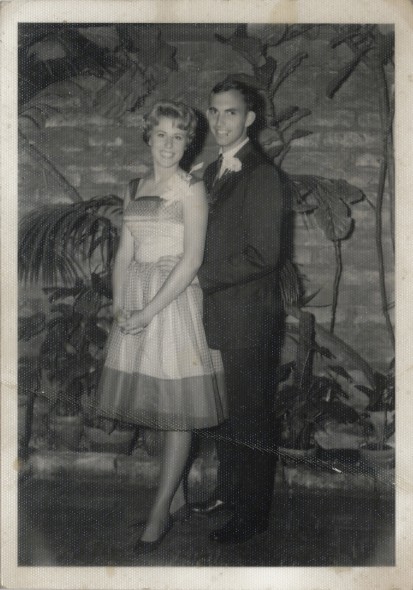 You think you know so much when you're twenty years old. When that third decade begins, you're a little bit full of yourself, impressed with what you've learned in school and in life, and convinced that you'll be able to handle whatever life throws your way.
And, if you were a 20-year-old raised in the 50s and 60s, you also understood the order of things, especially if you were a female. Even more especially if you were a female raised in the conservative wing of the Christian church. Your life was pretty well mapped out for you: childhood, adolescence, a little bit of young adulthood, marriage, motherhood.
Being an eldest child with a strong sense of propriety and extraordinarily overactive responsibility glands, you did exactly what was expected of you. So, in the year you turned 20, you got yourself married. You found a good, Christian man, dated him (carefully!) for a good long time, got engaged and then, of course, you "settled down."
Well, five out of six ain't bad, right? The meeting, finding, dating, engaging, marrying thing you did according to plan. It's the settling down part you've struggled with for the last — how many is it now? — FORTY-EIGHT years.
I chalk it up to delayed and extended adolescent rebellion, that's what. As an eager-to-please, hyper-obedient child and youth, you never truly rebelled against anything or anyone. And that remarkable man you married? He wasn't exactly a rabble-rouser, either, was he?
Yet somehow, you've traveled this wild and wooly, sometimes adventurous, always unique journey-through-life that began with an afternoon of "I do's" at the end of 1965. Now you're taking a gander at 2014, as it rises out of the fog and begins to take shape. Holy crap, next year, you'll hit the big 5-0. Can you believe it? Doesn't that happen to old people?
I look at the pictures from this most recent anniversary and I still see those kids in there, those good kids who so wanted to do 'the right thing,' whatever the heck that was. Yes, the years have added pounds to our frames and lines to our faces and a whole lotta white hair to the head of at least one of us.
But you know what else I see? A couple of undercover rebels, that's what. We obeyed the rules, we followed the protocol, yet somehow, we never managed to settle down, did we? At least, not in the way our parents envisioned settling.
Please click on this line to read the rest over at A Deeper Story. . .