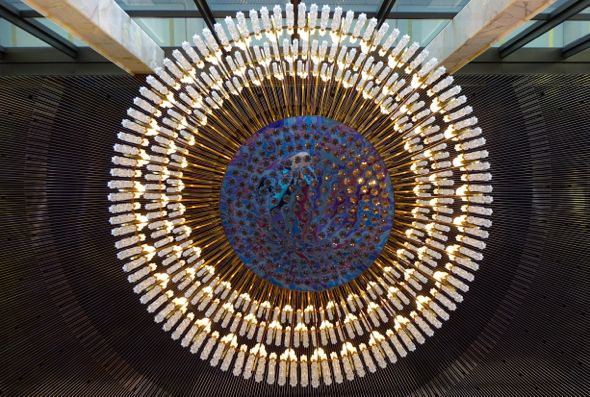 There are too many days when I forget to do this — to look up. To get my eyes off the ground, or my feet, or my neighbor and look up.
Up where the sun is shining — or the rain is falling. Up where the leaves are twinkling, where the birds are roosting, where the clouds are blowing. Up.
I was walking through the lobby of a beautiful auditorium in Pasadena when I stopped looking at the carpet for just a moment. And when I looked up — I saw this glory. Oh, my. 
An amazing chandelier — not a little thing at all. But the act of looking up was little. Just a small change in perspective, just a little bit of motion, and whammo — spectacular.
I need to look up more. 
How about you?