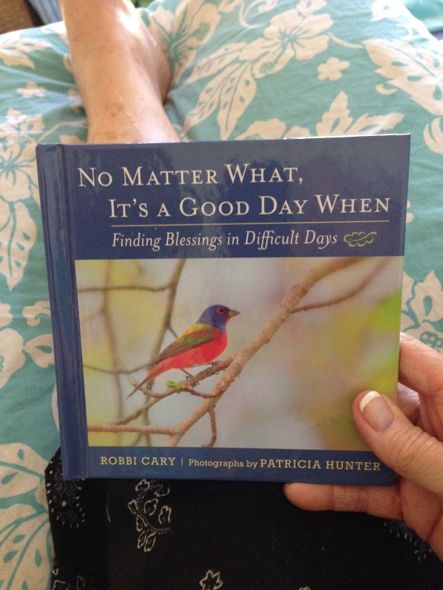 I've just come through a long spell of recuperation and forced rest. As I've said lots of places, it ain't been easy. In fact, it's been one of the hardest pieces of my story in recent years. 
For many of those long days, I didn't have the emotional capacity or the mental stamina for doing much. But I still needed some small spot of beauty nearby. And I found it in lots of surprising places.
One of those places was in this small book, written by Robbi Cary and photographed by my friend, Patricia Hunter. If you've never taken yourself over to Patricia's blog, I encourage you to do so ASAP. She takes some of the most glorious pictures to be found out here in cyberspace, and this small volume has a collection of some of those.
Sometimes, small is what I need. Not big, not weighty, not ponderous or even necessarily thought-provoking. I just need a little help. A reminder that there is still beauty, that God's word still speaks, that hope is not lost, that 'this, too, shall pass.'
If you, or someone you love, is in such a place, I highly recommend this little book. You'll love it. Trust me.