Happy Thanksgiving, dear friends.
It's been quiet around here for a while; there have been very few words available to me for some reason. But as has been my custom, I am doing a daily Advent reflection this year. I cannot think of a year in which the spirit of Advent is more needed than this year. With the verdict in Ferguson coming on the eve of the season, and so many friends living with broken hearts and endless questions, we need to sit in this Advent space and intentionally 'work out our own salvation,' examining our hearts for ways in which we contribute to that sadness, those questions. May the Spirit speak to our hearts with hope and conviction. Most of these pieces were written in the early days of November, yet the breath of the Spirit is, as always, evident in the poignancy of the texts and the ways in which they have raised questions in me.
So . . . TODAY is the first day of Advent. Sunday is the first Sunday — the more familiar beginning marker in the minds of most of us — but today marks the beginning of the season, which extends through Christmas Eve. Each of these daily posts will include a photo, one of the scripture three texts from the Common Lectionary for that day, a brief reflection on a single phrase in the day's passage, and prayer. That's it. I so loved doing my October series on "Looking for the Little," that I'm doing an Advent version of that — hoping to encourage myself (and maybe you, too?) to be intentional about keeping-it-simple during this crazy-making time of the year.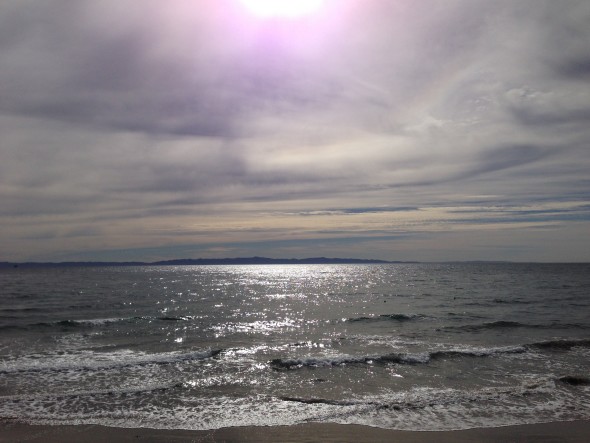 Psalm 80:1-7, 17-19, NRSV

 Give ear, O Shepherd of Israel,
    you who lead Joseph like a flock!
You who are enthroned upon the cherubim, shine forth
    before Ephraim and Benjamin and Manasseh.
Stir up your might, 
   and come to save us!

Restore us, O God;
    let your face shine, that we may be saved.

O Lord God of hosts,
    how long will you be angry with your people's prayers?
You have fed them with the bread of tears,
    and given them tears to drink in full measure.
You make us the scorn of our neighbors;
    our enemies laugh among themselves.

Restore us, O God of hosts;
    let your face shine, that we may be saved.
But let your hand be upon the one at your right hand,
   the one whom you made strong for yourself.

Then we will never turn back from you;
    give us life, and we will call on your name.
Restore us, OLord God of hosts;
let your face shine, that we may be saved.
The picture at the top of this post probably should never have been taken. I was shooting directly into the light, something a professor in Photography 101 would say is a great, big no-no. But I loved what I was seeing and wanted to try and capture it.
Of course, it's not possible to capture the sun. But this photo does capture some of its mysterious majesty and brilliance, I think. 
"Let your face shine," the psalmist cries as we step into this waiting season of Advent. "Let your face shine that we may be saved."
And here's the truth of it: Jesus Christ is the shining face of God for us. He took the dive, made the leap. From the heavens to the womb of the virgin, from the cosmos to the molecular, from the divine to the oh-so-human. 
God's face shines on us still, even though there are those days when it surely doesn't feel like it. Over my life, I have learned that what it 'feels' like is never the end of the story and it is not always the truth of things. Because no matter how we may be feeling about life, God shines on us.
God shines on us in the face of that baby boy, the one who grew up to be a fascinating man, the one who gave his life away for the likes of us, the one who rose, victorious over death, the one who lives forever as Eternal Light in the heavenly places.
And also? In the smallness of our hearts. Alleluia.
Ah, Lord Jesus, light of the world. Illumine us as we take this walk again this year. As we move steadily toward the stable, help us to keep our focus on you, the one who became small for us. Amen.