Beauty shines. It's all around us, all the time. But, oh! We need eyes to see it. We need intention and we need attention and we need an open heart.
Lord, open the eyes of my heart, the eyes in my head. 
No matter our age, the truth is always the truth. And here's the truth: our God is a God of beauty, a God who loves beauty, a God who makes beauty. 
And it shines!
Through the back of a pink hibiscus.
Through the tassels in long grass.
Even from a string of new lights from Cost Plus/World Market!

You can find it in the clouds that roil and roll, and the water that glistens below.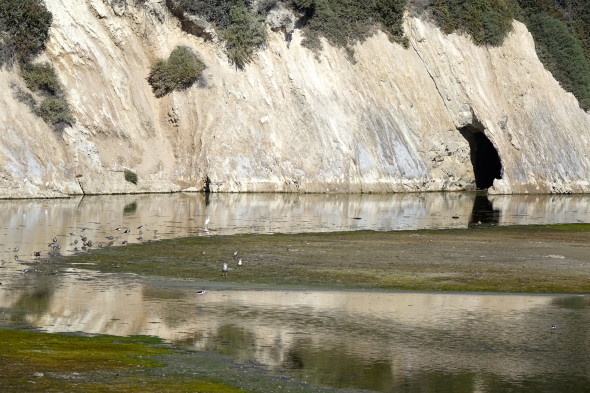 You can see it in the whiteness of the bluffs as they meet the water and in the reflection they create in a pond of scummy slough water.
And that scum supports a long list of beautiful shore birds. Beauty downright startles in the silhouette of the greater heron, with his elegant white coat and his bright yellow feet.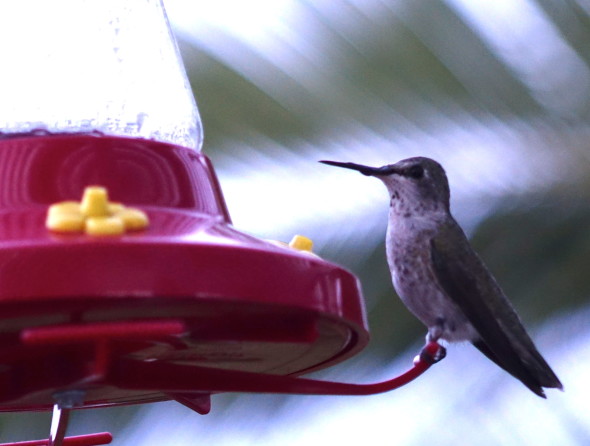 And beauty delights us as we eat our dinner and enjoy the momentary quietude of this small winged creature. 
And, I gotta tell you that it is beauty that smiles back at me in the handiwork of our much-loved son-in-law, who makes it possible for books to sit on their own shelves and files to nestle in their own drawers. He even added a spotlight to make it all look downright heavenly.
Where are you finding beauty these days?