When I sat down to think and write about this month's theme, I was feeling a bit blue and confused about a lot of things happening in my life these days. So this is what came out. I'm feeling somewhat better now, but I still stand behind this assertion. I'd love you to join the conversation over at SheLoves this fine Saturday (and beyond . . . )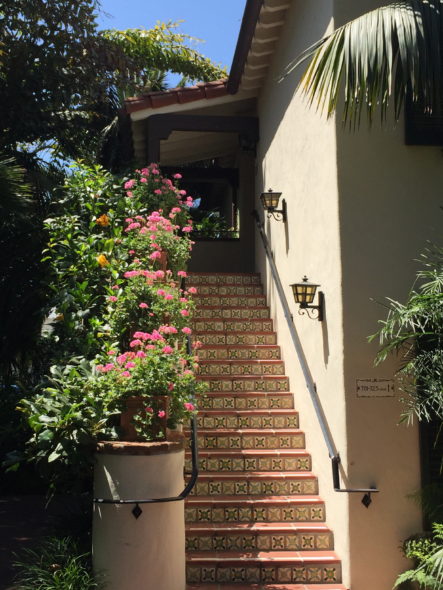 When I sit down and think about it, I must admit that I have carried a long list of labels across the length of this life. From the moment of my birth, two of those have been First Child and Eldest Girl. In early childhood, I earned the title Tall Girl — I was the student in the center back row of each of my elementary school classroom pictures. More painful was the lovely name Fish Skin, thrust upon me by a couple of nasty 2nd grade boys who observed a skin condition I was born with (and live with still — a condition that has brought its own special pain — both literal and figurative). Never-to-be-forgotten from those early years was the ever-present Good Girl. That last one hung around for a very long time and occasionally shows up even now, in my dotage.
In high school, I was known as Religious Girl and Brainy Nerd, both of which I owned with a small share of gratitude and grace. For a little fun and academic relief, I was happy to carry the title of Alto in every choral group available to me. It's also true that I was known as Wallflower and Seldom Dates, titles I wore with some chagrin, but also a healthy amount of acceptance and understanding. Tall, Religious and Brainy do not usually merit Popular or Prom Queen, after all!
At church, during those same semi-awkward years of junior and senior high school, I discovered a set of very different labels, ones that surprised and pleased me. They included Leader, Bible Student, and Insider. That last one was a particularly pleasant and welcome piece of my own growing identity between the ages of 12 and 18.
I left home for University with an enormous amount of excitement and anticipation, eager to be away from my small town, plunging happily into the crowd of 34,000+ students at UCLA. I joined a small Christian living group, met the man who would become my husband, and moved with relief into a completely new set of labels and identity markers. I was nowhere near the smartest woman in the room and that was a huge relief to me; I released every desire to attain a high grade point average, preferring to revel in the joys of independent living and a deepening romantic relationship.
During those college years, I was Dick's Girl, and eventually, Dick's Wife and Married Student. I also grew into my full 5 feet 10 inches and began to appreciate the joys of seeing the world from that height. By then, I am happy to report, that childhood label Tall Girl no longer bothered or embarrassed me.
I was delighted to carry the label of College Graduate with me as we sailed across the Atlantic for two years of short-term mission work, teaching school in Zambia. I grew to enjoy being English Teacher, Drama Coach, and Sportsmaster's Wife during our time there. I also learned to cook, though I never got quite good enough at it to merit a label of any kind in that department.
Five months before we returned home, I added one of the most significant and life-changing titles I've ever carried, one I relish to this day: Mommy. Our eldest girl was born in Africa, another followed two years later and a boy two years after that. For twenty years, that was my primary identity, one I loved and worked hard at, not always successfully. Along the way, I picked up a few more: Community Volunteer, Bible Study Teacher, Soloist, Worship Coordinator, Newsletter Editor, Little League Team Mom, Room Mother, Chief-Cook-and-Bottle-Washer, Laundress, etc., etc., etc.
Those were rich and exhausting years but as my children grew up and moved out into their own lives, it became clear that a few more labels needed to be added to the list that is my life. These, however, became much more than monikers. Like Mommy and Wife, the titles Seminary Student, Pastor, Preacher, Bible Teacher, Pastoral Counselor, Spiritual Director and eventually, Writer, became descriptors of parts of me that are deeply rooted, divinely gifted, and vocationally oriented. They are labels, yes, indeed. But they also tell a story, one that continues to unfold and evolve. They speak to the heart of who I am.
But now, right now, I am discovering a label that I did not ask for, do not want, yet cannot avoid, and it is this one:
Wanna know what it is? Well, please just click here and join us at SheLoves!