There was an elderly redwood tree right outside our bedroom door. The top of it looked a bit forlorn, like it had survived a lot of rough weather. That tree had been around a while. But on my way back to our room after the allotted twenty minutes for mindfulness, I took another look at that old tree and found all kinds of new life springing out of its lowest point. The old codger was not givin' up the ghost anytime soon with all that burgeoning newness!
Those of you who have subscribed to my newsletter know that I've been struggling a bit this year with the realities of aging, occasionally feeling a bit superfluous, even invisible in the youth-oriented culture around us. God has been poking me about all of that, reminding me that age is as much a mental game as it is a physical one. Yes, I must move a bit more carefully. Yes, I tire a little bit more easily. Yes to all of those signs of time passing. But the key is to remember that time is not passing me by. If I so choose, my life can continue to be about newness until the day I leave this planet. As I watch my mom walk further and further into the vagueness of dementia, even there, I can see beauty, signs of newness. Even there.
So I will continue to smile, to pray regularly for kindness and patience to rise to the top in my conversations, particularly with the ones inside my own home, to nurture an open spirit and reject the closing of my mind to new ideas, new people, new directions.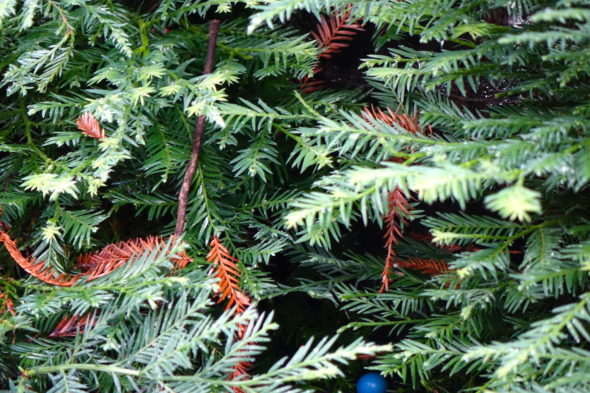 I love this close-up shot of all that newness around the bottom of that old tree! 90% is green and flourishing. The other 10% is evidence of old things fading away and dropping to the ground. That's how I want to live — fresh, green, willingly jettisoning old ideas and attitudes. May it be so.