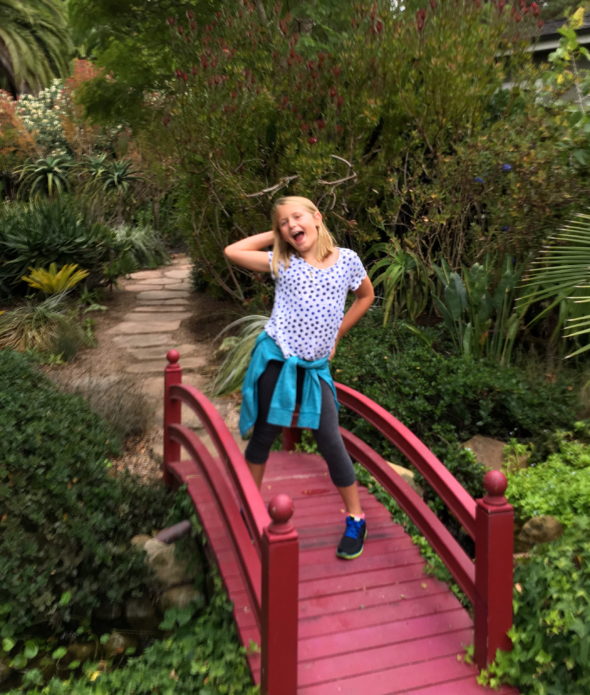 See this cutie right here? She is one of the bravest people I know. Her name is Lillian (we call her Lilly) and she is 7 years old. When she was two, one knee began to swell up, causing a lot of pain and an obvious limp. Testing found that she had JIA (Juvenile Idiopathic Arthritis – formerly juvenile rheumatoid arthritis), and over the next five years she suffered with her knee, her ankle and the lining of her eyes. A strong medicine, taken weekly – and used in larger doses as a chemotherapy drug (ouch!) – helped her to keep it under control for most of the first three years.
Then this year, our local Arthritis Foundation named her the youth patient of the year and she was a featured speaker at their big fundraiser, held at a fancy resort last month. That girl stood up in front of 300 people and gave an articulate, well-delivered, 3-minute speech and she did it flawlessly!
And to top it all off, at the end of July, after two years with NO flare-ups, she was taken off her medicine to see if her body is in remission. So far, so good!
We are grateful.
In case you missed it, Lilly is our youngest grandchild and with her sister, one of our only two grandgirls. We love her a lot!