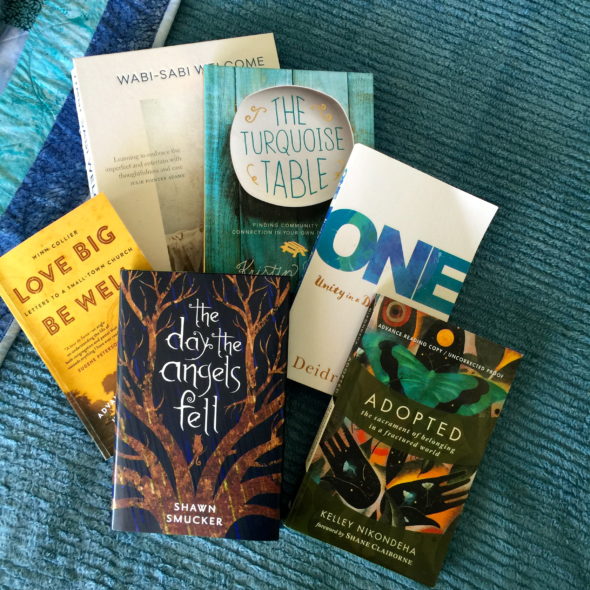 This is just a small sampling of the things I need to read. Soon. Some of them, I've finished. Some of them, I've started and have yet to finish. Some of them, I have yet to crack open. And there are at least 20 others at various stages of being read or un-read. 
Oy Vey.
I've had friends tenderly explain to me that part of my problem with reading right now is grief. And I think there is truth to that statement. I can manage murder mysteries, but anything that requires thoughtful reading/underlining/note-taking? Not so much right now. I hope that ability — or even the desire for that ability — will return someday soon. But for now, it seems to have gone missing.
Reading has always been a huge part of my life and I hope that will continue to be true. But right now, if I'm honest, I can barely manage to read the news and the aforementioned mysteries. Give me a Netflix series, any day of the week, at least at this particular moment in time.
I am reading scripture each day, in small chunks — which is my preferred methodology, at this stage of my life. I prefer reading slowly, carefully, reflectively and smaller chunks lend themselves to that kind of reading much better than large swaths of chapters and verses. And I am finding comfort there — not always, but often enough to reassure me that some things have not changed, nor disappeared forever in the wake of losing so many people I care about in recent weeks and months. 
And so, I hold out hope that those books in the picture above — and maybe even a few more on that big pile that is not pictured — will land in my hands, head and heart. Praying in that direction.