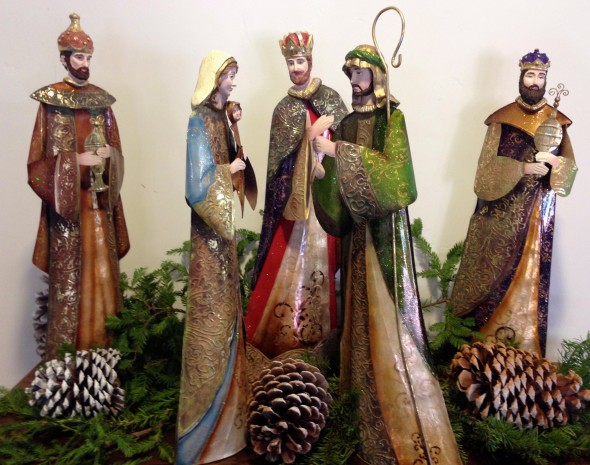 But when the goodness and loving kindness of God our Savior appeared, he saved us, not because of any works of righteousness that we had done, but according to his mercy, through the water of rebirth and renewal by the Holy Spirit. This Spirit he poured out on us richly through Jesus Christ our Savior, so that, having been justified by his grace, we might become heirs according to the hope of eternal life.

Titus 3:4-7 – NRSV
I greet you this day in the blessed name
of our Savior, Jesus Christ,
and wish for you and all whom you love
a very Merry Christmas
and a rich and wonderful New Year.
I will be taking a break from blogging
for the next two weeks or so
and look forward to being back in this space
with some new ideas sometime in early January, 2014.
Merry Christmas!