I've been praying about this week's question for days. It sits at the center of so many struggles, for me and for people I love — indeed, for just about everyone who takes their faith seriously. My words today are not meant to be final, but simply a reflection of my own processing around this important question over many years. I look forward to reading your words, too. Wrestling with hard questions is important work, necessary work, even when the answers do not always satisfy. And this question? There are no 'satisfying' answers out there, I don't think. What there is . . . is acceptance and — here's a hard word!  — submission.
Next week's question: What do I do with all the hard/weird stuff in the Bible?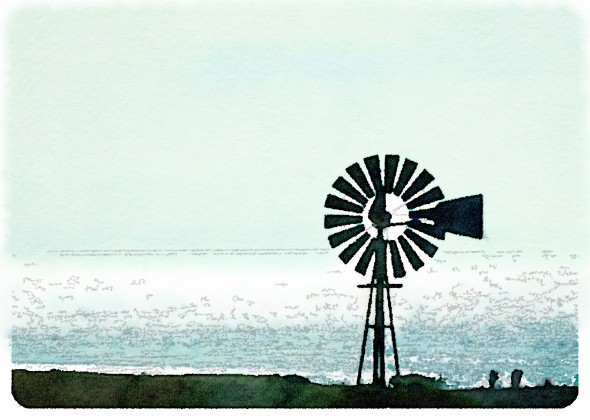 i.
I suppose you might call me blessed. I was well into my forties before I ever experienced the death of anyone close to me. I had lost three grandparents before that time, but somehow, their deaths seemed the normal progression of things, almost orderly. I was sad and I was sorry, but I was not cut to the quick. And I didn't actually see any of them when they were near death; I didn't watch them suffer.

Looking back now, I'd have to say that any blessing involved in that particular twist of the calendar was a mixed one. I didn't know. I didn't know what it was like to watch someone I love suffer. Suffer and then die. I wasn't ready when it happened. And, as it does to every one of us, it happened. A lot.
ii
My midlife foray into seminary and then pastoral ministry exposed me to a lot of death and dying. And I was given a great gift early on. A woman I knew moderately well was close to death and I went to visit her while I was still a student. I uttered a prayer under my breath as I pushed open the door to her hospital room: I had never been close to a dying person in my life and I truly did not know what to expect.
But as I stood with her, praying and talking (which are so often the same thing, aren't they?), it seemed as if God gave me a vision. She had little hair, she was incoherent, she wore only a hospital gown and a diaper — and it hit me: she is getting ready to be born!  And I said that to her as I stroked her forehead, "Oh, my friend! God speed you on the journey."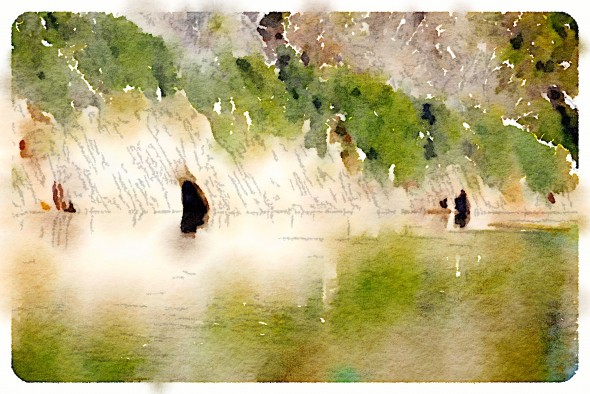 iii
In the years since that afternoon epiphany, I've watched my father-in-law, my best friend, my father, my son-in-law and dozens of parishioners suffer and die. And I've watched their families suffer and try to live, so this question is one I've carried around inside me for a long, long time. However, I have changed the question considerably over these years. In fact, I would have to say that the 'why' part of it has pretty much disappeared from my vocabulary. 
Because there is no answer to the 'why,' at least not one I can live with. I choose to hang onto the biggest possible picture of God — believing that God is good and God is powerful and God is loving and God is just. And holding all those things together makes the 'why' question unanswerable, at least for me. A big God, and the ways of a big God, are beyond my power to comprehend. Beyond. So I am increasingly at peace with leaving that huge area over to the side and focusing instead on questions like these:
What can I do to offer comfort/support/encouragement/hope to people who are struggling?

How can I pray for myself and for others when the tough times hit?

When is the best time to talk/be silent/offer practical help/sing a lament?

Where can I find more resources for those who are suffering?

Who is here? Who needs to be here? Who needs to be re-directed? Who needs more help than I am equipped to offer?
iv
Those are the questions, those are the concrete activities, those are the best-case-scenario, left-brain things that happen when I click into crisis mode, in my own life or on behalf of someone else. And they are necessary, good and helpful things to think/do/offer/plan/imagine. But there is more. There has to be more. Because sometimes the weight of it all, the fear that creeps in and around the edges of serious suffering, the uneasy, uncertain darkness of it all — well those things are not quite so amenable to left-brain thought processes. The truth of God's goodness/power/love/justice must somehow permeate me, not just my rational, thinking self. There must be room for the mystery, and somehow that ole left-brain just isn't big enough. 
v
The journey of the last half of my life is a journey away from the left side of my brain, that default position I have explored so heartily for so many years. It is a journey toward wholeness, an acknowledgement that I don't know — I can't know — what everything 'means.'
To get to the center, to make room for the mystery, I must carve out time to . . . shut down the noise. Most of that noise happens inside my head, but some of it comes from outside: other people, outside commitments, expectations, assignments, distractions. And when something difficult happens to me or to someone I love, finding that quiet place becomes much more difficult.
But that is exactly when it is most needed. And slowly, with much trial and error, I am learning to find the quiet right smack dab in the middle of the noise. Sometimes it's three minutes of deep breathing, eyes closed. Sometimes it's the Jesus prayer, said over and over just before I drift off to sleep. Sometimes it's taking a familiar phrase of scripture and looking at it, without dissecting it. Sometimes it's a quiet 30 minutes in my car, perched on the bluffs, overlooking the ocean. Sometimes, it's a poem or a song that winds its way around my soul, reminding me of Beauty and Grace and Peace. Sometimes, it's falling asleep in the sunshine of my backyard. 
All of that helps me to find center, to make space for the Spirit, to transfer the swirling anxieties within to the strong, double yoke of Jesus, who has so graciously offered to carry those burdens with me. All of that helps me to come to peace with the unanswered 'whys' of my life. 
Quiet. Stillness. Contemplation. Meditation. Wordless prayer. These are the gifts, these are the invitations.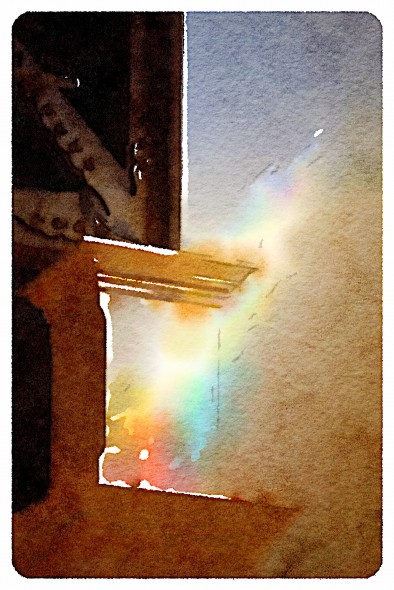 vi
Discipline is the other side of discipleship. Discipleship without discipline is like waiting to run in the marathon without ever practicing. Discipline without discipleship is like always practicing for the marathon but never participating. It is important, however, to realize that discipline in the spiritual life is not the same as discipline in sports. Discipline in sports is the concentrated effort to master the body so that it can obey the mind better. Discipline in the spiritual life is the concentrated effort to create the space and time where God can become our master and where we can respond freely to God's guidance.

Thus, discipline is the creation of boundaries that keep time and space open for God. Solitude requires discipline, worship requires discipline, caring for others requires discipline. They all ask us to set apart a time and a place where God's gracious presence can be acknowledged and responded to.
– Henri Nouwen
vii
The only way for me to hold the tension of 'bad things' happening to 'good people' is to remember that I do not and cannot know the reasons why these hard, horrible things happen. I can, however, resolve to enter into the suffering — my own and others' — and look for God there, because everything I read in scripture and everything I know about Jesus tell me that right there, in the middle of the mess, is where God is sure to show up. And all the topics that we've been exploring together in this series come together in that central truth.
We worship a God who knows what it is to suffer and who walks with us through whatever terrible things unfold in front of us. More than that, we worship a God who promises to somehow, some way, redeem that suffering in ways we cannot now imagine. 
viii
"This resurrection life you received from God is not a timid, grave-tending life. It's adventurously expectant, greeting God with a childlike "What's next, Papa?" God's Spirit touches our spirits and confirms who we really are. We know who he is, and we know who we are: Father and children. And we know we are going to get what's coming to us—an unbelievable inheritance! We go through exactly what Christ goes through. If we go through the hard times with him, then we're certainly going to go through the good times with him!

That's why I don't think there's any comparison between the present hard times and the coming good times. The created world itself can hardly wait for what's coming next. Everything in creation is being more or less held back. God reins it in until both creation and all the creatures are ready and can be released at the same moment into the glorious times ahead. Meanwhile, the joyful anticipation deepens.

All around us we observe a pregnant creation. The difficult times of pain throughout the world are simply birth pangs. But it's not only around us; it's within us. The Spirit of God is arousing us within. We're also feeling the birth pangs. These sterile and barren bodies of ours are yearning for full deliverance. That is why waiting does not diminish us, any more than waiting diminishes a pregnant mother. We are enlarged in the waiting. We, of course, don't see what is enlarging us. But the longer we wait, the larger we become, and the more joyful our expectancy.

Meanwhile, the moment we get tired in the waiting, God's Spirit is right alongside helping us along. If we don't know how or what to pray, it doesn't matter. He does our praying in and for us, making prayer out of our wordless sighs, our aching groans. He knows us far better than we know ourselves, knows our pregnant condition, and keeps us present before God. That's why we can be so sure that every detail in our lives of love for God is worked into something good."
           – Romans 8:15-28, The Message
Next week's question (LAST week of this series for now): What do I do with all the hard/weird stuff in the Bible?