I'm writing at one of my favorite places today — The High Calling, working this time with Sam Van Eman as part of a series on transitions. Join me there to read the whole essay — and engage in the conversation.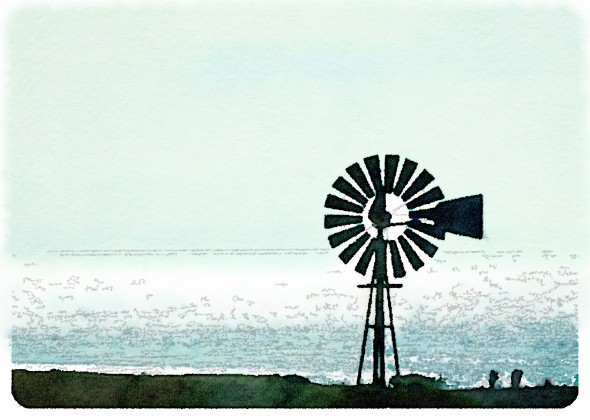 For nearly 25 years, my life looked like this: raising three children, volunteering in church and community, editing school newsletters, teaching Bible studies, and hanging a whole lotta wallpaper (It was the 70s, remember wallpaper?). I think they called what I did then, 'staying home;' all I know is that it was the hardest and most rewarding work I've ever done.
In my early 40s, our family life began to shift. My kids were in college, with the eldest one married and the younger two getting closer to marriage every day. I attended a day-long retreat that offered interaction with career counselors, and began to dream about possibilities for the second half of life.
I thought about teaching. I began a small floral business in my garage. I talked to God, my husband, my children, and my friends.
And then there was this pastor/friend who gently suggested that I consider enrolling in the fine seminary just five miles down the hill from our home. That idea resonated deep inside me, and I began to ponder what it might mean.
About five years later, I began my life as a seminary student. There I experienced a direct call from God to pursue ordination and work as a member of a church staff. I graduated when I was 48, took an unpaid position for three years while I jumped through hoops for ordination, and then—at 52—began a 14-year commitment as Associate Pastor about 120 miles north of our home in the San Gabriel Valley. My husband and I made the move. He commuted to his own job until we both retired in 2010.
I'm not sure I can find words to describe how difficult it was to make that last transition. Retirement. I loved being a pastor. I had done hard work to become one, and I wasn't sure what not being a pastor would look like in the community in which we now live. I had only ever been a pastor here; a member of the workforce. No one knew me as a family person, my former primary identity. Who would I be now?
So I did a lot of prayerful listening—listening to the Spirit's words within me, listening to my family and my friends, to my co-workers, and to the deepest parts of myself . . .
Please click here to read the rest of this post . . .