I have some delightful friends that I have yet to meet. That is the glory of this thing called cyberspace. And about two weeks after my surgery last summer, I got this little box in the mail. I had no idea who it was from and happily ripped into it.
The delightful contents shown above are what the box contained, but this was the first thing I saw as I opened it up: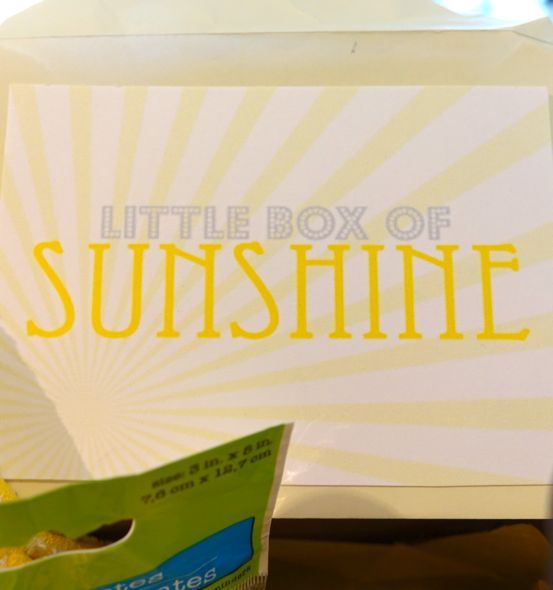 And it was exactly that: a little box of sunshine. Everything in it was yellow, from plush tea towels to boxes of candy to smiley face stickers. All of it, yellow.
And I laughed out loud from the joy of it all. In truth, I received a number of delightful surprise boxes from a lot of my internet friends — my deep thanks to each one of you. But this is the only one that came from someone I have yet to meet IRL. So thank you, Addie Zierman, for making my day back then. And thank you for inspiring me to do something like this for someone else someday.
It is the little things, isn't it?