A few months before I retired at the end of 2010, I began to intentionally take walks almost every day. I'd done it for a lotta years before I moved to Santa Barbara and began my pastoral work, but somehow, the habit died away. We lived on a street without sidewalks, it was quite hilly . . . yadda, yadda, yadda.
I quit. I was distracted. I was lazy.
Then I landed in the hospital with blood clots in both lobes of both lungs and I began to think about trying to get more exercise. So I walked. Very slowly at first, walking laps around the large parking area of our driveway or around the campus at church, sometimes even around the pews in the sanctuary. 
Then I went to Laity Lodge in the fall of 2012 — my second time to that marvelous place — and one of our speakers was an expert on neurobiology. We happened to be in the same van heading to the airport for our flights home and I asked him what the latest developments were for the treatment of Alzheimer's disease. He said this: "Sadly, there isn't much that we know right now. It's a much more complex process than we initially thought and the meds we've developed only target tiny pieces of that process. But there is one thing we do know that can help prevent or delay onset of this disease and that is this: thirty minutes of aerobic exercise at least five days each week."
Bingo.
So I began to step it up even more, getting to about a mile and a half or two miles each evening. Slowly, I began to get stronger and I also began to drops a few pounds here and there.
Bonus!
Then, I injured my foot while on vacation. And during PT for that injury, I sustained a far worse one — the story of which you undoubtedly have heard enough about to last a lifetime. I could no longer walk and the pounds began to slowly return.
Then, after trying various combinations of strange footgear and consulting with three different doctors, I had corrective surgery. And going into that surgery, I put myself on a fairly stringent diet and lost a number of pounds just before and for several months after that surgery and recuperation. 
Within about two months, I began to take very, very careful walks once again — laps around my driveway and occasional circles at the beach nearest to that home. Since our move, I have mapped out a route in our new neighborhood and found another beach that allows me to walk on the sand at low tide. The pictures in this post were taken with my iPhone while on each of these routes.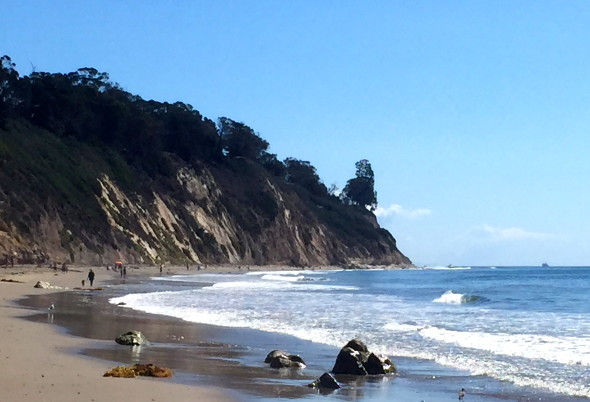 You know what? I LOVE WALKING. I often have my longest prayer times when I'm walking. I don't talk much, but I listen and I lift names and faces to our loving God, trusting that God knows their needs far better than I. Since our trip to Kauai last July, I am waking up much earlier than ever before in my life (which means about 6:15 or so — I am SO a night owl and not a morning person!) and I'm usually out of the house between 7 and 7:30.
In many ways, those walks are a highlight of the day for me.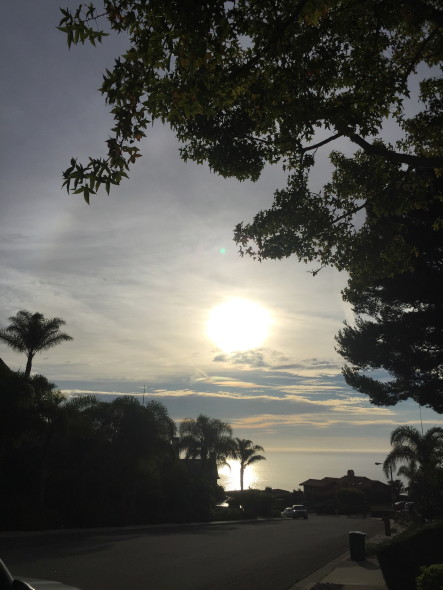 And they are also good for me — in every way I can think of. Since that initial hospitalization for pulmonary emboli in May of 2010, I have lost about 80 pounds — very, very slowly. And, hopefully, permanently. I've dealt with weight/food issues my entire adult life, so I make no guarantees. Somehow, this feels very different from earlier weight loss episodes and I am praying that I am very different. 
So far, so good.
What do you do to stay healthy?