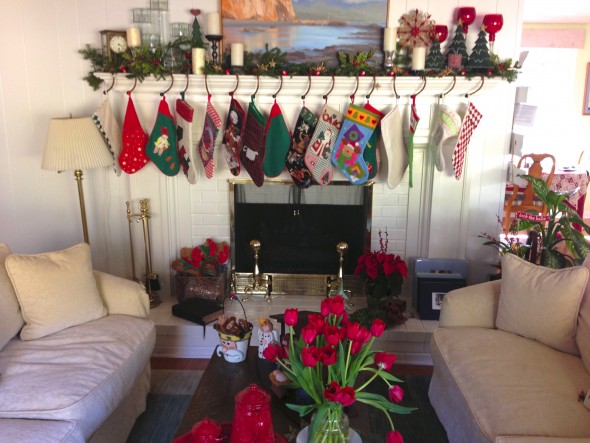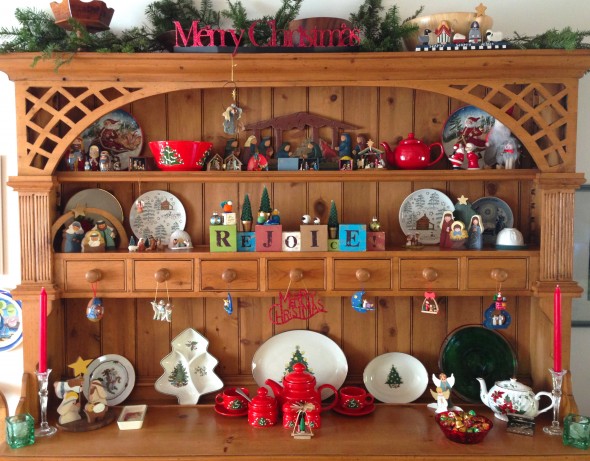 Ah, Dear Friend,
We know each other well, do we not? So many years of immersion in all the folderol and all the richness of your seasonal gifts. Shall I list the ways?
the wedding plans, midway through my senior year of college

and all the subsequent anniversaries that got lost in the shuffle, some years more seriously than others — and there have been a lot of years, haven't there? 48 on the 18th

a beautiful baby girl, 2nd of 2, born on the 2nd, with big brown eyes and a deliciously feisty spirit

choral concerts up the wazoo, every Christmas for most of my years until . . .

we moved to Santa Barbara for me to take a pastoral position in a church without a choir. Go figure.

writing Advent invitations for worship for about 20 years

preaching one Sunday in Advent for about 20 years, too

decorating the house with W-A-A-A-Y too many Christmas decorations, collected over the decades, starting with homemade delights from each of the kids and this year, adding some special ornaments from our moms' collections

sweating (and swearing) our way to a steady, straight fresh tree in front of the windows; it gets harder every dang year

enjoying nativity sets collected from round the globe

singing the songs

reading the scriptures

pondering the mystery

regretting the over-spending

enjoying the gift-giving

collapsing on the 26th, exhausted but generally, more than content
I have a bit of a love-hate relationship with you, I must admit. The candlelit service on Christmas Eve gets me every time. But the lugging of bins, the setting up the stuff, the overkill with gifts — yeah, that has gone above and beyond what is needful and what is healthy at points. 
So, December, what's it gonna be? Will we find our way to a happy medium this year? Just enough of the good stuff and a little less of the not-so-good?
I pledge to do my part. Can you say the same?
Fondly,
Diana
This post is written in response to a prompt from Elora Nicole at her fabulous Story Sessions site. If you would like a series of thoughtful, evocative writing invitations, if you would enjoy being connected with a smaller (but ever-growing) group of other writers, may I suggest you check this site out? Just click here to read all about it.