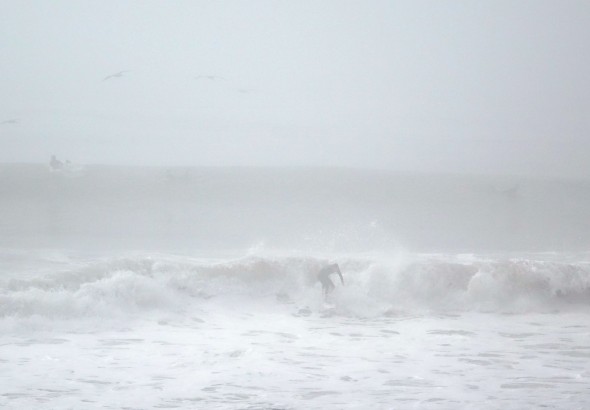 I'm thinking maybe this week's topic — SIN — felt too big for some of our usual conversational partners, because a few voices are missing this time around. We picked up a few new ones, however, and so the conversation continues to be rich and challenging. My thanks to all who linked and to all who left comments over the weekend. We're wrestling things out together and I am glad.
I write with some frequency about my own journey with Jesus from fundamentalism to what I hope is a more grace-based space on the faith spectrum. What has surprised and saddened me as I continue to explore the world of faith blogs is the number of people who have been terribly, sometimes irreparably, burned by the church. My own experience is decidedly NOT that and I want to say that as clearly as possible. Yes, I had to unlearn some of the things that my earliest church experiences taught me. But my emotional connections to that early church are strong and universally positive. There were people there who loved me, worship was beautiful and thoughtful, and I actually loved earning 'spending money' for the treasure chest of goodies that Bible memory work made possible to the serious young student!
Some of you cannot say the same. Perhaps these words sum up what too many of us have experienced as a result of early church experiences: And I am still getting my head around how to achieve the balance between hating sin yet not hating myself. Maybe you get stuck there too? 
Reading this paragraph, however, brought hope that we can, by God's grace, learn to move away from old paradigms and embrace the truth of the gospel:
I begin to glimpse how death connects to sin, not as some arbitrary punishment, but an intrinsically linked growth–plant from root. Sin no longer seems like failure of some cosmic test, but some dark and awful thing that wants to eat us alive. God is not removed on some academic seat waiting for my proper supplication in order to expunge my "F" with Christ's blood and replace it with His "A." He is stooping beside an angry Cain, urging him, "Sin is crouching at your door; it desires to have you, but you must rule over it." He is eating with the sinners, insisting, "It is not the healthy who need a doctor, but the sick." He is sitting beside the four-year-old girl who has shut herself in the closet to pray, again, not to go to hell. And though she doesn't love Him–doesn't even want to love Him–yet, He loves her.
One essayist hoped to wax eloquent and speak in theological terms about the concept of sin, only to find herself falling into a familiar pattern, one that reminded her that "the spirit is willing, but the flesh is weak!"
Our thoughtful, neighborhood poet gave us two pithy, thoughtful examples of her good thinking, one in the comments:
oh to have His eyes
that cut through fog
to see the heart of us, the heart of all
and with a breath of His Spirit
He brings clarity we can't find in our own power
pondering long before I blog…
so I need not think long about sin
I need not give too much power 
to the darkness, no
I won't deny His sacrifice
I instead choose freedom
choose light, choose life
Our conversation this week was enriched by the addition of two voices in a lower register, with links to two essays by thoughtful writing men. One wrote about our need to look sin square in its dark face in order to embrace the light. And the other pointed us in the direction of systemic sin, looking at the lectionary passages for the coming week.
Sometimes we have trouble looking at the judgmental texts of Jesus. If we take these texts as condemning individuals, they are harsh indeed. But if we understand that they are judgments against systemic sin, a general cultural abandonment of the values of their religion, we can pay more attention to them and learn from them.

I wonder about the general materialism of our culture. Might not this be such an example of "systemic sin?"
Each week, I am moved by and grateful for the comments that are offered on the weekly topic/question. Here are a few of my favorites, in no particular order:
"I took my first deep breath of grace. I am still breathing grace and always in need of more."
"It seems to me we often forget that in the very first place God created us all. Deliberately. Desiring us. Loving us. Sin is what gets in the way of our loving relationship. It is not the ESSENCE of our very selves"
"I was raised in a church where I knew that Jesus died for our sins, but I didn't really understand that it was a free gift of salvation and that I could be changed by the power of Christ IN me."
"Obviously we know there is sin and evil in the world. But I'm not sure that the Augustinian "original sin" idea is the only way to account for it. You know the Celtic church was less influenced by Rome and therefore by Augustine, and they believe that one is born in holiness and returns to holiness at death. Now a lot happens in between, but I like the sense of the holiness of our life, derived from the fact that we bear God's image and are born in his holiness. I think this speaks to our value, to our ability to choose to follow Jesus, and to have the offering of our life in discipleship to be a process of continual transformation. Which doesn't mean that forgiveness and grace is not needed, but is more part of the process than the main thing."
"Loves comes first…doesn't it break a heart wide open when we see a place of blindness in our lives…places we have walked in ignorance …and His love opens our eyes…and we see through the lens of His love how wrong we have been…and the waves of grace come over us…He saw it all the time…and His love never stopped…His love patiently and continually called to us…called us out of the fog into the light…"
And to wrap-up the wrap-up once again, our Kiwi friend gave us a gift that looks like this:
I DID behave badly, and cause problems and stress. But nobody seemed to be able to see anything more than that – that underneath all those problems was a little girl, scared, alone and desperate for someone to love her. So when I was told that God couldn't bear to look at me because of my sinfulness, and that He only wanted to look at Jesus, it made perfect sense! Of course God would feel that way, just like it seemed everybody else did.

It took leaving everyone and everything I knew and creating a completely new life (which also involved a new church) before I started to believe any differently. I had always known that God loved me, as long as 'me' was submerged and invisible in Jesus, but ever so slowly I started to learn and believe that I was of value to God. Not just as a container for Jesus, but as me. That God loved my strong will, and had intentionally given it to me (it wasn't a design flaw after all!), that He loved my sense of humour, and that He actually liked me! Gasp! This was a completely earth-shattering revelation. God cared for me so tenderly and kindly in those first few years of transition that I started to be able to trust Him, instead of only fearing Him.

I am still – alas! – a sinner. And I am still often overwhelmed by how very far I am, from even my own standards, let alone God's. The difference now is that I am getting better at knowing that God loves me, and that I give Him joy… even in my sinful state, He SEES me. The real me, the one He made and loves. It's the difference between thinking that God looks past my pitiful attempts at goodness, sees my great sinfulness, and says "I knew it, you're just a fraud!" and thinking that God looks past my sinfulness, sees my heart, the daughter He loves, and says "Come back to me, I miss you!"
WONDERFUL words from all of you – I thank you!
Week Four will be up a little after midnight on Friday morning and the Linky will be open until the following Monday at 4:00 in the afternoon, PST (If I can remember how to correctly program the dang thing!) Our question for this week: Is there room for my tears here?