We have arrived at the end of the journey, this exploratory willingness to sit in the middle of the hard questions and LIVE them a little. You'll notice that I've picked up the surfing image once again, ever grateful for all that I learn about God and faith when I watch them do their thing! I thank each of you for coming along with me down this road, for your contributions to the rich conversational threads spun by each week's topic. You can find links to each of my reflections in this post. Each individual post listed there holds the links for your contributions to that week's conversation. And if anyone wants to add further to the conversation, please do so by linking your post in the comments section of whichever weekly question you want to reflect on.
I have one further resource of my own, one that applies specifically to this final question, which is, What do I do with all the hard/weird stuff in the Bible? Seven years ago, I was invited to be a writer for a denominational resource paper on how we read scripture. I offer it here, if you'd like to read it, as a more detailed and somewhat more academic approach to the whole topic of our relationship with the Word of God. I also commend to you these fine posts, written within the last week or two, by Morgan Guyton and Ed Cyzewski. Both men did stellar work on these biblically related themes: Here's the link to Morgan's and here's the one to Ed's post at Micha Boyett's beautiful blog. Lastly, I cannot recommend too highly Eugene Peterson's beautiful tome called, "Eat This Book: a conversation in the art of spiritual reading." He says everything I would say and he says it so.much.better.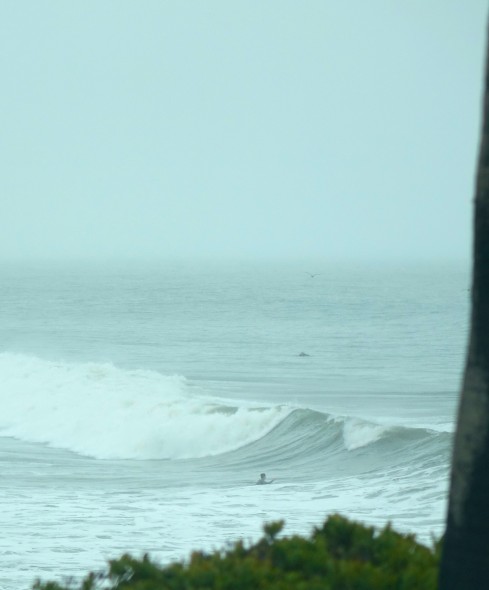 It was stormy last week. Much-needed rain fell by the bucketful, and we were thoroughly and delightfully doused. From my perch on the bluffs, I could just barely make out a couple of surfers, trying valiantly to take advantage of the buffed-up waves. They were heading into rough water, with swells extending well above their heads.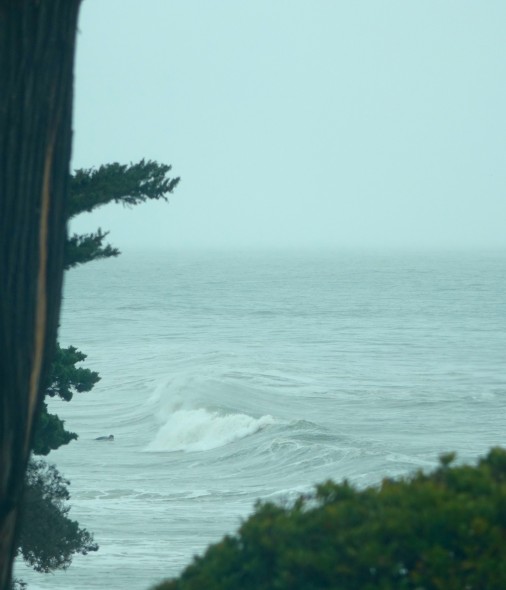 Depending upon where they were located in relation to the development of the wave, these surfers only had a couple of options. They could quickly turn their boards around, climb on top and try like crazy to stay upright. Or, they could duck their heads and dive underneath the wave as it broke heavily above them.
On this stormy Sunday morning, I saw a whole lotta ducking!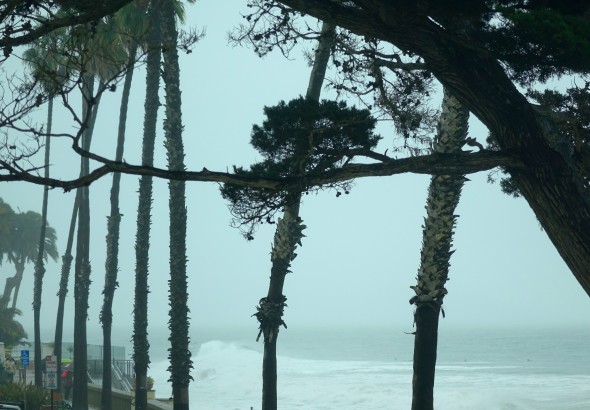 Sometimes, that's what we have to do, too. Maybe this is particularly true in regard to this week's — or any week's — question about the Bible. I do not pretend to have all the answers about this book of ours, about its origins, its contextual issues, its multiplicity of genres. I do have some answers and I've enjoyed all the learning I've done over this life of mine to get to those answers. But there are times when I truly do not know what to do with some of the strange or difficult things I find in scripture.
That's when it's time to duck myself beneath the wave and swim through. Because if there's one thing I know about our holy book, it is this: we are meant to place ourselves under its authority.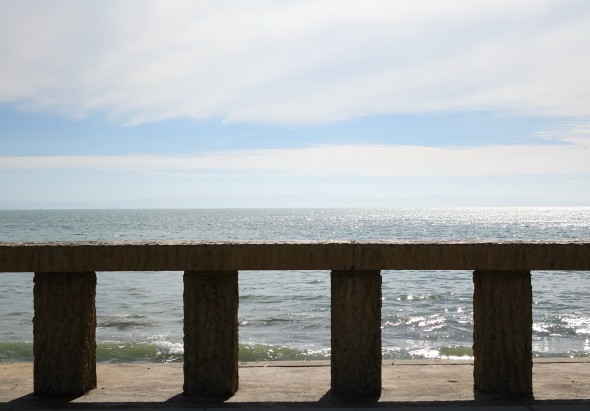 This does not mean blind obedience, nor does it mean adhering to a strictly literal interpretation of what we find there. It does mean that the Bible is primarily designed to be a book of revelation and of transformation. It is not a book of information, not a list of facts to be digested mentally. It is not a science book, nor is it a history book in the sense that we currently define the subject of 'history.'
It is, I believe, a love story. A love story that is meant to be 'eaten,' thoroughly ingested and lived into. And it is a story told in words. Genesis 1 and John 1 each tell us that the WORD of God breathes out all that is, calls it, and us, into being. And the words that fall off the pages of scripture are words that are designed to be taken in, not simply read and filed. They are words meant to change us, from the inside out.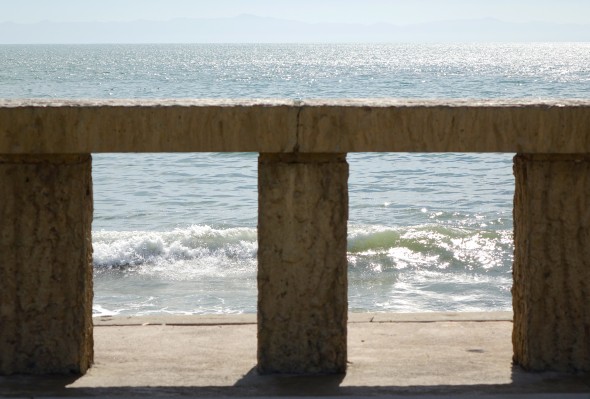 I was raised by a mathematician father and a word-gifted mother in a home where arguments over inerrancy were simply not important. The Bible, I was taught, is the word of God, the 'only infallible rule for faith, doctrine and conduct.' It is God-breathed, in partnership with human authors, and tells us all we need to know about who God is, who we are and how we are made whole. Although I've had to wade through, and eventually discard, some pretty lousy theology in my life, my early understandings about what the Bible is, what the Bible does and how the Bible does it have remained steady. 
In my faith community, we look to the word of God to show us Jesus, to guide us into truth and to tell us how to live. We love the Bible and we offer multiple opportunities to study it and learn from it.
We also offer twice yearly day-long prayer retreats, monthly Taize services, weekly prayer gatherings — all because we believe that the Bible, under the indwelling power of the Holy Spirit, is meant to change us, not just teach us. There is a difference there, you see. A big one. Yes, there is a wealth of fun and challenging information to be gleaned from our holy book. The stories of beginnings in the first 11 chapters of the book of Genesis. The patriarchs and matriarchs, the exodus, the monarchy, the prophets, the exile, the wonderful, story-laden gospels, the letters to young churches. It is wonderful, rich and true and we love to learn it all!
But beyond learning, beyond memorizing, beyond making and keeping lists or rules, the Bible is a powerful force for inside-out transformation in the human soul. Reading it reverently, intentionally and slowly can change our DNA, if we let it. We must read scripture with ALL of who we are, not just our brains. And that task? Well, it pretty much takes a lifetime.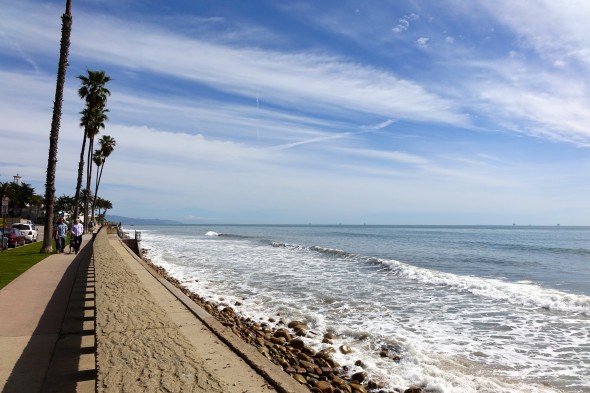 By Tuesday morning of this week, the sun had returned and the water had calmed. There were no surfers this day, only walkers and lookers, soaking in the sea air and enjoying the blue of the sky. But as the previous weekend had taught us, not every day is a sunny one. 
We don't get to decide if the day is going to be sunny or stormy, do we? Maybe that's because WE are not the center of the universe and not nearly as powerful as we sometimes believe ourselves to be. And some of our experiences with scripture feel more closely akin to sunny days than others, don't they? Sometimes our reading brings us glimpses of God, glimpses of ourselves, glimpses of grace. But then, of course, there are those other experiences, the ones that descend when we come up against a difficult passage. Some days, it feels like the storm clouds have moved in on us, bigtime.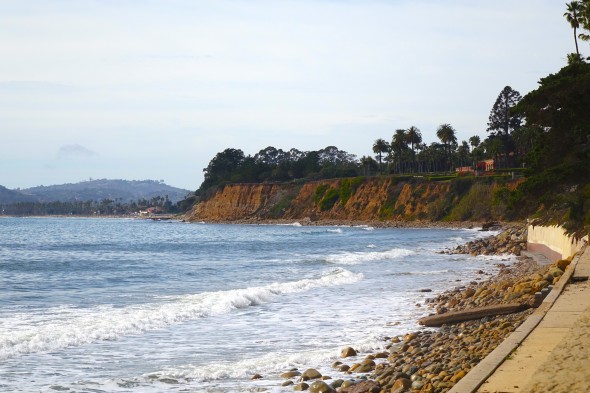 And there is not one thing wrong with butting heads with the word, with arm-wrestling God about how hard it is, with asking questions. This entire series is based upon the necessary goodness of questions, of living them well and heartily as we limp our way down the road called faith. But there is one very important truth that we need to hang onto in the middle of all of our questioning: our experience is not all the truth there is to be found. It's important to explore our feelings, responses, reactions and to try to sift out what's going on inside of us. 

But we are not the final arbiters of much, truth be told. And sometimes we have to remind ourselves that our personal experience-of-the-moment is not at the top of the pile when we're searching for truth. What we're wrestling with needs to be placed, as Eugene Peterson puts it, "under the authority of the Bible and not over it. . . the Bible, all of it, is livable; it is the text for living our lives." 
We are invited INTO the word.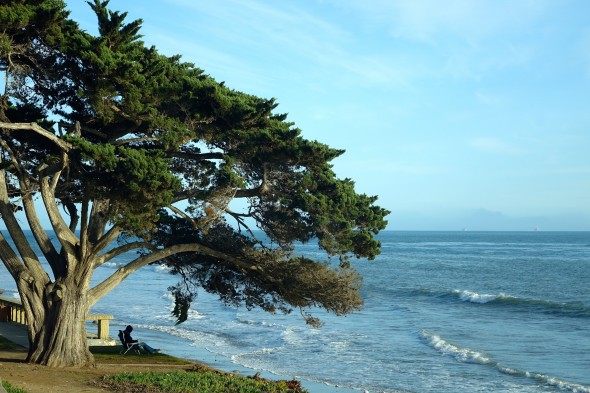 And we are invited to let the Word into us. There are always going to be mysterious and strange pieces of story in our book. There just are. Happily, there aren't all that many! Most of what we have, when we take the time and care to understand nuances of language, culture, changing societal norms, the development of the canon of scripture, and the variety of literary genres included in this collection of ours — most of it is readily accessible to us. There are so.many.resources available to help us work through the tough spots, the weird stuff, the question marks. And if there are specific texts that are troubling you, I encourage you to look at the commentaries, to speak with  your pastors and teachers, and to see if you can find answers that satisfy.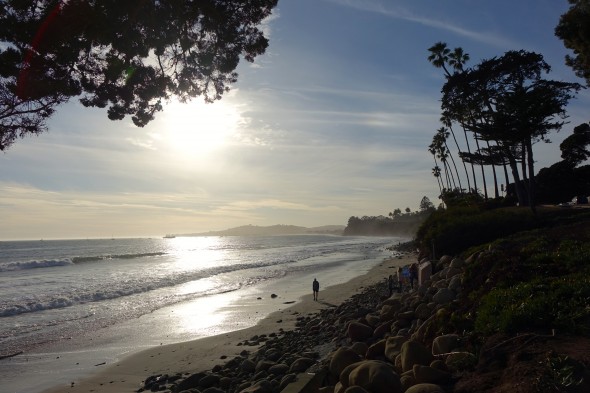 But here's the thing: please don't lose God in  your efforts to understand the things that trouble you in the Bible. Some of the things I read on the internet make me wonder if the writer has ever encountered God in the pages of scripture. Have tears been shed, jaws dropped, realizations appeared like a bolt of lightning? Because sometimes excursions into questions can quickly become intellectual exercises — a parsing of verbs, a splitting of hairs, and way too much proof-texting.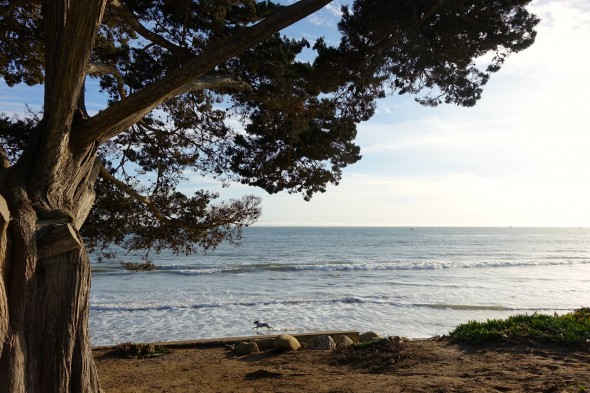 BUT . . .when our honest, heartfelt questions help to open our souls and widen our spirits, they are very good things, indeed. They can lead us deeper into God and deeper into ourselves by leading us deeper into the word.
And it is the Word of God that centers us, anchors us, transforms us:
"Without this text, firmly established as the authoritative center of our communal and personal lives, we will founder. We will sink into a swamp of well-meaning but ineffectual men and women who are mired unmercifully in our needs and wants and feelings." – Eat This Book, page 35

"But the words of Scripture are not primarily words, however impressive, that label or define or prove, but words that mean, that reveal, that shape the soul, that generate saved lives, that form believing and obedient lives . . . Having and defending and celebrating the Bible instead of receiving, submitting to, and praying the Bible, masks an enormous amount of nonreading."  – Eat This Book, page 140
Just in case you missed seeing this on Facebook when Ann Voskamp posted it, this is a lovely small video clip of some Chinese Christians receiving Bibles for the very first time: