O, Lord —
teach us to hope.
Teach us to wait.
Teach us to walk right into the dark, without fear, without missing a step.
Advent happens during the darkest part of the year in our northern hemisphere. That's how we start the new liturgical year, in the dark.
The dark.
Where roots grow deep, buried beneath the soil.
Where stars appear, one flicker of promise after another.
Where sleep happens, that still space in the middle of all our busy, forcing us to slow down, to stop our striving, to make space for rest and growth, and to prepare for the renewal of the light.
We begin this four-week cycle with hope.
Because where else can we start? 
Only hope can help us focus on wonder and goodness when terror and death assault our feeble frame.
It is hope that buoys our spirits when we are overwhelmed.
It is hope that sparks that candle, the one that lights the way, one footstep at a time.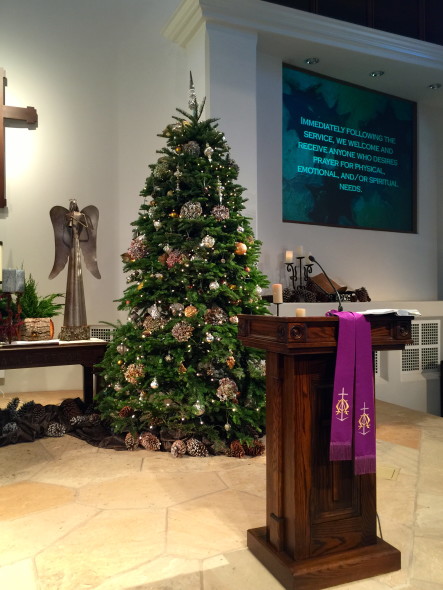 So. Teach us to hope, Lord. Remind us that you are good, that love is real, that life is larger than our fears — that YOU are larger than our fears.
Help us to remember that all good things start small — seeds, kittens, puppies, babies, ideas, love, laughter, joy . . . and hope.
So, help us to start small, to trust that a flicker can become a flame, a flame can become a torch, and a torch can become a bonfire, piercing the darkness and lighting the way.
We wait for the baby. We wait for the King. We wait.
Teach us to wait with hope.
For Jesus's sake,
Amen.