It is Ash Wednesday.
Again.
Thanks be to God.
Oh, I need this season. Each and every year, I need to walk the road that Jesus walked. I need to remember, to choose to let go of a thing or two that gets in the way of my remembering, to pray with added emphasis, to give of my abundance. Alms, fasting, prayer — the holy trinity for this season: giving away, giving up, giving to God. To help myself stay faithful to all that giving, I need reminders. Do you?
So I will provide a few along the way — for myself and for you, starting with now. Why? Because today, we walk into Lent — six weeks of remembering who Jesus really is, why Jesus really came to this earth, and who we are truly called to be.
Will you walk with me? Each occasional reminder will feature a photo, a scripture from the lectionary list for the day, a brief reflection, an even briefer prayer. There will be questions here and there and gentle reminders to stay vigilant and keep on truckin'. We will walk through parts of Holy Week together and then end this series with a proper Easter Sunday Celebration!
We're heading home again, my friends. I'd say it's time, wouldn't  you?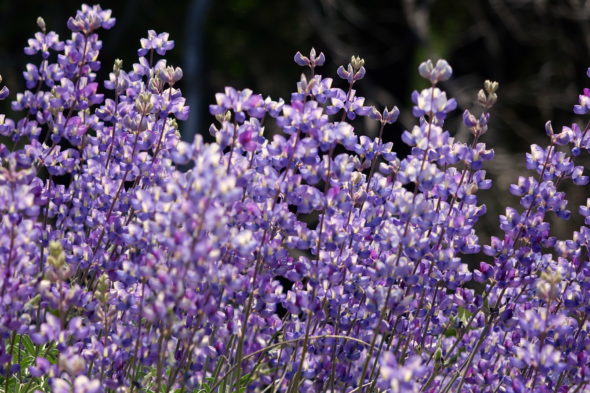 Isaiah 58:1-12
Shout out, do not hold back! Lift up your voice like a trumpet! Announce to my people their rebellion, to the house of Jacob their sins. Yet day after day they seek me and delight to know my ways, as if they were a nation that practiced righteousness and did not forsake the ordinance of their God; they ask of me righteous judgments, they delight to draw near to God.

"Why do we fast, but you do not see? Why humble ourselves, but you do not notice?" Look, you serve your own interest on your fast day, and oppress all your workers. Look, you fast only to quarrel and to fight and to strike with a wicked fist. Such fasting as you do today will not make your voice heard on high.

Is such the fast that I choose, a day to humble oneself? Is it to bow down the head like a bulrush, and to lie in sackcloth and ashes? Will you call this a fast, a day acceptable to the LORD?

Is not this the fast that I choose: to loose the bonds of injustice, to undo the thongs of the yoke, to let the oppressed go free, and to break every yoke? Is it not to share your bread with the hungry, and bring the homeless poor into your house; when you see the naked, to cover them, and not to hide yourself from your own kin?

Then your light shall break forth like the dawn, and your healing shall spring up quickly; your vindicator shall go before you, the glory of the LORD shall be your rear guard. Then you shall call, and the LORD will answer; you shall cry for help, and he will say, Here I am. If you remove the yoke from among you, the pointing of the finger, the speaking of evil, if you offer your food to the hungry and satisfy the needs of the afflicted, then your light shall rise in the darkness and your gloom be like the noonday.

The LORD will guide you continually, and satisfy your needs in parched places, and make your bones strong; and you shall be like a watered garden, like a spring of water, whose waters never fail. Your ancient ruins shall be rebuilt; you shall raise up the foundations of many generations; you shall be called the repairer of the breach, the restorer of streets to live in.
These words are read each and every year on this date. These words are ones that I would do well to read each and every OTHER day of the year, as well. Such powerful truth, such a strong reminder of the heart of our God and the heart of our faith. Fasting for the sake of inducing suffering is not what it's all about. Fasting for the growth of our souls and the good of others — that's what it's all about. I love the fact that fasting and almsgiving have been traditionally linked together in this season. Because, as Isaiah reminds us, the truth of it is this: we cannot effectively give up without also giving out. 
My own fasting discipline this year will involve technology as well as food, with a step back from Facebook during the week. What about you? From what will you abstain during these weeks, remembering that each of the Sundays in Lent is a break-fast day?
And what will you give to others? My small list includes these occasional reflections. But of course, these are a gift to me, as well.
Oh, Giver of Good Gifts — enlighten and encourage us as we seek to reflect your goodness into our world. May we make wise choices, ones we can stick with, and may you be glorified through the decisions we make.