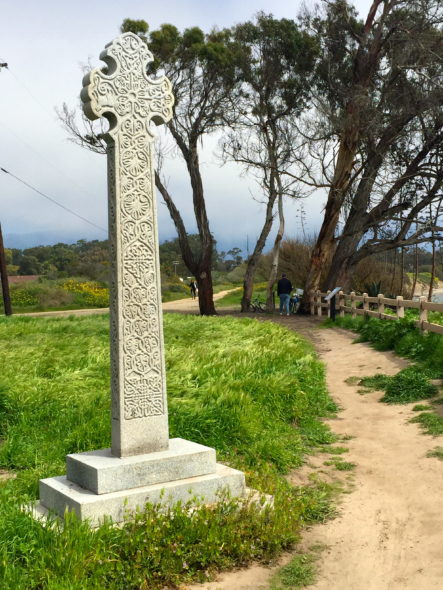 Psalm 130

Out of the depths I cry to you, O Lord.
Lord, hear my voice!
Let your ears be attentive
to the voice of my supplications!

If you, O Lord, should mark iniquities,
Lord, who could stand?
But there is forgiveness with you,
so that you may be revered.

I wait for the Lord, my soul waits,
and in his word I hope;
my soul waits for the Lord
more than those who watch for the morning,
more than those who watch for the morning.

O Israel, hope in the Lord!
For with the Lord there is steadfast love,
and with him is great power to redeem.
It is he who will redeem Israel
from all its iniquities.
This is a favorite psalm for me. I have loved it as long as I can remember and I began to deepen in my understanding of it when a church choir I once belonged to sang an anthem setting of this text. It was a stunning experience for me. Written by an Armenian American composer named Alan Hovhannes, this short anthem — written for organ, soprano solo and choir — creates exactly the right mood for this plaintive cry. Have a listen:
I'm in the midst of a 'depth' season these days, and, once again, I have found these words to be a source of deep comfort. My mama is dying . . . and I was diagnosed with pneumonia late this afternoon, after 4.5 hours at urgent care and lots and lots of tests because of my rather wild medical history. So yes, I feel a bit in the depths tonight. And you know what? God welcomes me, right where I am, frustrations, anxieties, anger . . . all of it.
Yes. This one is perfect for me right.now.
"I wait for the Lord, my soul waits; and in his word is my hope"
AMEN.
Lord, Thank you for inviting us to bring the full expression of our emotions into your presence. Nothing is excluded, nothing is unwelcome. Thank you for the psalmist who wrote this particular song, thank you for the scribe who preserved it, and thank you for the power of these words and for the promise of them, too.