These pictures are over 40 years old, taken in the Southern Province
of the country of Zambia. We went fishing one day, an afternoon off.
We watched some local boys, and then a good friend and his small boy showed 
my husband how to find fish in this large pond.
We laughed and enjoyed the beauty of the day.
And that's why fishing is a heavenly gift, so very suitable for weekend quiet.
After this, Jesus appeared again to the disciples, this time at the Tiberias Sea (the Sea of Galilee). This is how he did it: 
Simon Peter, Thomas (nicknamed "Twin"), Nathanael from Cana in Galilee, 
the brothers Zebedee, 
and two other disciples were together. 
Simon Peter announced, "I'm going fishing."
    The rest of them replied, "We're going with you." They went out and got in the boat. 
They caught nothing that night. 
When the sun came up, 
Jesus was standing on the beach, 
but they didn't recognize him.
      Jesus spoke to them: 
"Good morning! 
Did you catch anything for breakfast?"
    They answered, "No."
      He said, "Throw the net off the right side of the boat and see what happens."
     They did what he said. 
All of a sudden there were so many fish in it, 
they weren't strong enough to pull it in.
       Then the disciple Jesus loved said to Peter, 
"It's the Master!"
     When Simon Peter realized that it was the Master, he threw on some clothes, 
for he was stripped for work, 
and dove into the sea. 
The other disciples came in by boat 
for they weren't far from land, 
a hundred yards or so, 
pulling along the net full of fish. 
When they got out of the boat, 
they saw a fire laid, 
with fish and bread cooking on it.
     Jesus said, "Bring some of the fish you've just caught." Simon Peter joined them 
and pulled the net to shore—153 big fish! 
And even with all those fish, the net didn't rip.
     Jesus said, "Breakfast is ready." 
Not one of the disciples dared ask, "Who are you?" They knew it was the Master.
       Jesus then took the bread and gave it to them. He did the same with the fish. 
This was now the third time Jesus had shown himself alive to the disciples 
since being raised from the dead.
John 21:1-14, The Message
Fishing is much more than fish. It is the great occasion when we may return to the fine simplicity of our forefathers.
Herbert Hoover
If people concentrated on the really important things in life, there'd be a shortage of fishing poles.
Doug Larson
If fishing is a religion, fly fishing is high church.
Tom Brokaw
Like they say, you can learn more from a 
guide
 in one day than you can in three months fishing alone. 
Mario Lopez
Give a man a fish and you feed him for a day. Teach a man to fish and you feed him for a lifetime.
— Chinese Proverb
Joining Michelle, Sandy and Deidra and their weekend invitations
to slow down, center and lean into rest.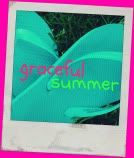 A question for friends using Blogger: 
recently, anytime I cut and paste, I get this weird white background.
Don't have a clue how to get rid of it.
Any ideas??