My thanks to each of you who entered your name into the drawing for a copy of Michelle DeRusha's wonderful new memoir, "Spiritual Misfit." Yesterday afternoon, I rounded up my two 8-year-old grandchildren and we drew two names from the hat. (Warning – I begin to sound like a very lame game show host pretty quickly. So sorry!)
Here's the proof, although you may have to squint a little to see your names!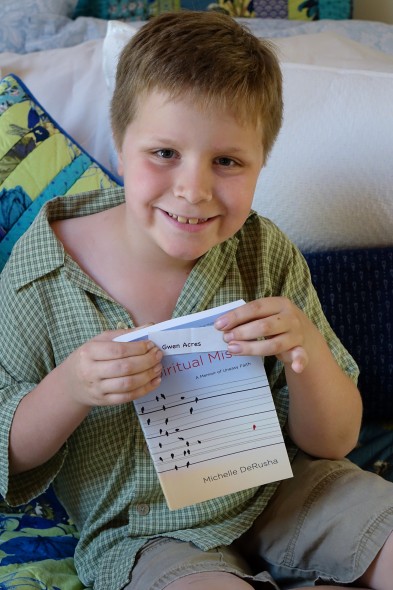 Congratulations to Martha and Gwen! PLEASE send me your snail mail addresses ASAP so that I can send off these great books. My email address is dtrautwein at gmail dot com.