It's time for my monthly post at A Deeper Story. Here's a sampler . . .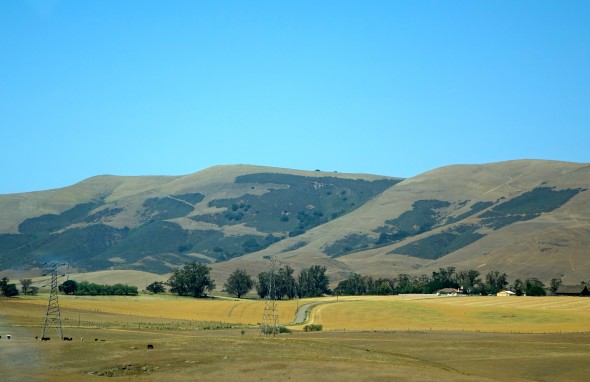 This is a story about being married. It's an anniversary story, an old one, nearly twenty years ago now, but a true one, and a good one. It began as an adventure, sank pretty quickly to a disaster, and ended with joyful re-discovery.
My husband had to be in London for business, so we figured, "Why not make a trip of it? Let's go to Italy, rent a car and see as much as we can see." We'd done that for our 25th — driving all around England, Scotland and Wales, following Rick Steves's advice the whole way, and we had a fabulous time.
This, however, was a different experience entirely. First off, the London meeting got moved to New York. Well, okay. Hmm. Let's see what we can do about those tickets. And what we could do with those tickets wasn't much – NYC to CHICAGO to Milan, turning an eight-hour trip into twice that.
Oh, and while we were in New York, one of our bags got lost – the hotel's fault – and I spent two days frantically replenishing my husband's travel wardrobe, purchasing a new suitcase, and replacing my Bible and journal, and — serendipitously — picking up a delightful small guide book featuring 'inns and itineraries' of Italia.
Thirtieth Anniversary Trip, here we come!
Except when we landed in Milan, things got a little dicey. I tend to . . . how shall I put this? Take too much stuff everywhere I go. And we had seven — count them — seven pieces of luggage, including two roller bags, two backpacks, a purse and two smaller carry-ons — and after we went through customs, we thought we'd lost one of the backpacks. Dick went to find it, I got on the bus to town with the rest of the bags, and sure enough, the bus took off – leaving Dick with our only Italian money at the airport, and me with all our luggage (yes, all our luggage) headed toward the center of Milan – each of us alone.
And it went downhill from there.
Please join me for the rest of this tale over at A Deeper Story . . .