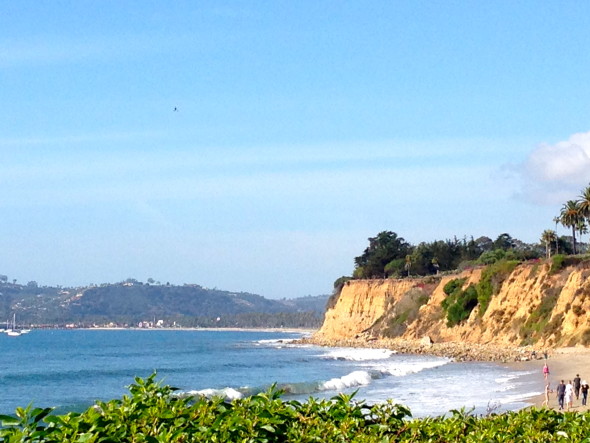 Psalm 27, NRSV

The Lord is my light and my salvation;
    whom shall I fear?
The Lord is the stronghold of my life;
    of whom shall I be afraid?

When evildoers assail me
    to devour my flesh—
my adversaries and foes—
    they shall stumble and fall.

Though an army encamp against me,
    my heart shall not fear;
though war rise up against me,
    yet I will be confident.

 One thing I asked of the Lord,
that will I seek after:
   to live in the house of theLord
all the days of my life,
   to behold the beauty of theLord,
and to inquire in his temple.

For he will hide me in his shelter
    in the day of trouble;
he will conceal me under the cover of his tent;
    he will set me high on a rock.

Now my head is lifted up
    above my enemies all around me,
and I will offer in his tent
    sacrifices with shouts of joy;
I will sing and make melody to the Lord.

Hear, O Lord, when I cry aloud,
    be gracious to me and answer me!

"Come," my heart says, "seek his face!"
    Your face,Lord, do I seek.

     Do not hide your face from me.

Do not turn your servant away in anger,
    you who have been my help.
Do not cast me off, do not forsake me,
    O God of my salvation!

If my father and mother forsake me,
    the Lord will take me up.

Teach me your way, O Lord,
    and lead me on a level path
    because of my enemies.

Do not give me up to the will of my adversaries,
    for false witnesses have risen against me,
    and they are breathing out violence.

I believe that I shall see the goodness of the Lord
    in the land of the living.

Wait for theLord;
    be strong, and let your heart take courage;
    wait for theLord!
I love this psalm. I could easily have 'bolded' the entire song, because every word is precious to me. But when I read it through this year, it was that penultimate line that grabbed my heart.
I do believe I see — and will continue to see — the goodness of the Lord in the land of the living. I see it in my husband's face, in my children's love for their children, in my grandchildren's growing understanding of who they are and who they want to become.
I see it in the beauty of this town we call home, in the beauty that still resides inside my aging, dementing mama, in my church community. I see the goodness of the Lord threading its way through my entire life, all the great stuff, and all the hard stuff, too.
And I am grateful, right down to my toes.
Thank  you for your goodness, Lord. For the ways in which you remind us that life is good, even when it doesn't always feel like it is. Give me eyes to see and ears to hear and a heart to understand where you are and what you're doing in the people and situations of my life. And help me to show forth your goodness in all my words and actions, during Advent and always.