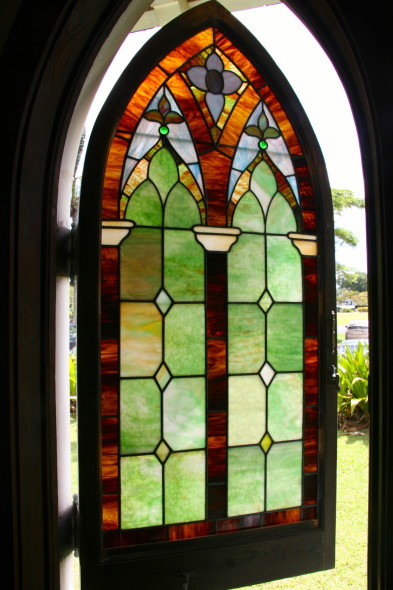 2 Samuel 6:12-19, NRSV

Then King David was told, "The Lord has blessed the household of Obed-edom and all that belongs to him, because of the ark of God." So David went and brought up the ark of God from the house of Obed-edom to the city of David with rejoicing; and when those who bore the ark of the Lord had gone six paces, he sacrificed an ox and a fatling. David danced before the Lord with all his might; David was girded with a linen ephod. So David and all the house of Israel brought up the ark of the Lord with shouting, and with the sound of the trumpet.

As the ark of the Lord came into the city of David, Michal daughter of Saul looked out of the window, and saw King David leaping and dancing before theLord; and she despised him in her heart.

They brought in the ark of the Lord, and set it in its place, inside the tent that David had pitched for it; and David offered burnt offerings and offerings of well-being before the Lord.When David had finished offering the burnt offerings and the offerings of well-being, he blessed the people in the name of the Lord of hosts, and distributed food among all the people, the whole multitude of Israel, both men and women, to each a cake of bread, a portion of meat, and a cake of raisins. Then all the people went back to their homes.
This is a fascinating selection for Advent, don't you think? A time of great celebration in David's reign — the return of the ark to the people of God. And in these short verses, we see two distinctly different responses to that great event:
David danced with all his might. . .
and
Michal despised David in her heart because of it.
I so want to be a mighty dancer. I do! But too often, I think I'm actually more like Michal, holding judgment in my heart and too much disapproval.
I wonder if Michal knew how she was shutting off her heart. Because that's what judgment and disapproval do — they shut off our hearts. David offered what he had — his own body and his deep sense of joy and fulfillment. So what if it wasn't 'seemly?' So what?
We fuss around an awful lot sometimes. About really dumb things. Maybe this Advent, I can let go of some of that fussiness and take a few tentative dance steps just because God is good.
Oh, Lord. Forgive my foolishness. Because that interior frown, that sideways glance of disdain — those are foolish. Truly. Help me to embrace all of who I am, and all of who others are, no matter how they dance. And then help me to spin out of that embrace for the sheer joy of it, and to dance with all my might because of how good you are.