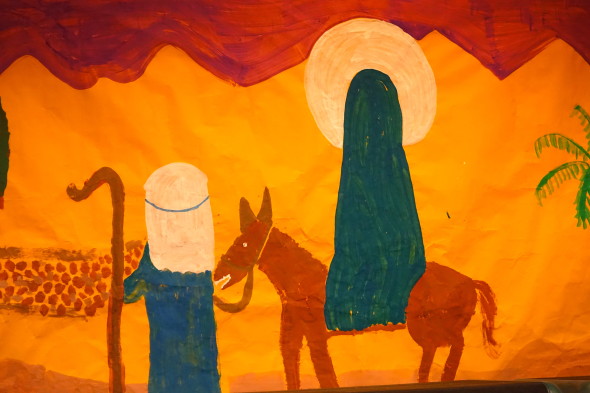 2 Timothy 4:1-5, The Message

I can't impress this on you too strongly. God is looking over your shoulder. Christ himself is the Judge, with the final say on everyone, living and dead. He is about to break into the open with his rule, so proclaim the Message with intensity; keep on your watch. Challenge, warn, and urge your people. Don't ever quit. Just keep it simple.

You're going to find that there will be times when people will have no stomach for solid teaching, but will fill up on spiritual junk food—catchy opinions that tickle their fancy. They'll turn their backs on truth and chase mirages. But you—keep your eye on what you're doing; accept the hard times along with the good; keep the Message alive; do a thorough job as God's servant.
Just keep it simple,
you say.
It doesn't get much more simple
than the story we celebrate,
does it?
That's why it's best to hear it
from the lips of children.
Because children get simple.
And too often,
we do not.
Lord, keep it simple
in me, okay?
Please consider subscribing to this series by subscribing to the blog — the box is in the right sidebar. That way, these daily devotionals will show up in  your inbox each day of Lent, right up until Easter.