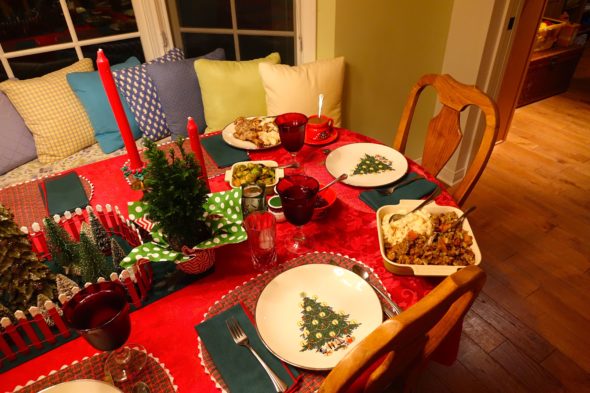 Psalm 124
Genesis 9:1-17
Hebrews 11:32-40
As I gathered together this year's readings for Advent, I noticed that there are several about covenants, those special 'agreements' God made with people that are scattered throughout the Old Testament and then grandly fulfilled with the coming of Jesus. Today's Genesis reading contains the agreement God made with Noah, once he and his family were released from their long siege of forced isolation on that strange boat.
Covenant agreements are always initiated by God and overflow with God's promise of presence and blessing. But this one is unique. Why? Because God very deliberately makes promises not only to Noah and his family, but to all of creation:
"I am establishing my covenant with you and your descendants after you,  and with every living creature that is with you, the birds, the domestic animals, and every animal of the earth with you, as many as came out of the ark. I establish my covenant with you, that never again shall all flesh be cut off by the waters of a flood, and never again shall there be a flood to destroy the earth."
The rainbow is set in the sky as a reminder to God to keep those promises, and three more times, God repeats this phrase: "my covenant that is between me and you and every living creature of all flesh." THREE times. Do you think maybe it might be important?
ALL creatures matter to God. Isn't that remarkable? We humans so easily place our species at the center of everything, don't we? Yet in this Old Testament covenant, God intentionally includes all the things on earth that breathe. And if God values these creatures, maybe we should too? I think a biblically mandated argument for conservation and environmental protection can be made from passages like this one. What do you think?