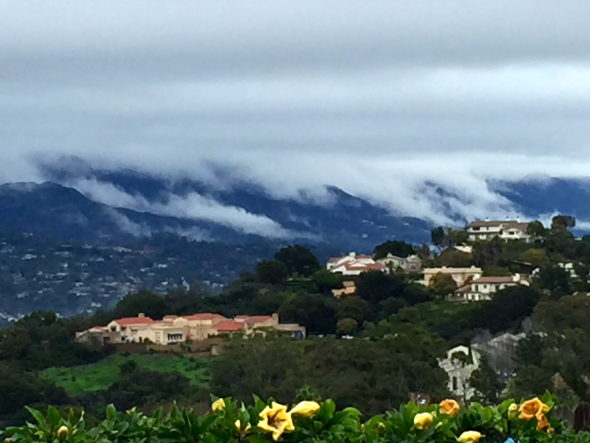 Psalm 32

Happy are those whose transgression is forgiven, whose sin is covered.

Happy are those to whom the LORD imputes no iniquity, and in whose spirit there is no deceit.

While I kept silence, my body wasted away through my groaning all day long. For day and night your hand was heavy upon me; my strength was dried up as by the heat of summer. Selah

Then I acknowledged my sin to you, and I did not hide my iniquity; I said, "I will confess my transgressions to the LORD," and you forgave the guilt of my sin. Selah

Therefore let all who are faithful offer prayer to you; at a time of distress, the rush of mighty waters shall not reach them.

You are a hiding place for me; you preserve me from trouble; you surround me with glad cries of deliverance. Selah

I will instruct you and teach you the way you should go; I will counsel you with my eye upon you.

Do not be like a horse or a mule, without understanding, whose temper must be curbed with bit and bridle, else it will not stay near you. Many are the torments of the wicked, but steadfast love surrounds those who trust in the LORD.

Be glad in the LORD and rejoice, O righteous, and shout for joy, all you upright in heart.
Well, that mule imagery is way too familiar! How often do I want to pull away, to sulk, to avoid acknowledging the myriad ways I fall short of the mark. Yet I have also experienced the 'steadfast love' that surrounds 'those who trust in the LORD.' That's the wonder of it all —both things are true.
This is a wonderful psalm, filled with truth, with good news, and with just enough warning to make me pay careful attention. Confession IS good for the soul, the Lord IS a hiding place, rejoicing and gladness DO lighten the heart and the step. 
The harder things noted in this brief song, these are also true, aren't they? When we turn away from communication with our God, we do 'waste away,' and we begin to feel as though God's hand is 'heavy,' sapping our strength as 'the heat of summer.'  
There is an important contrast being made here, and that contrast is not between Good God and bad god, it is not between loving God and punishing God. The true contrast being described here is what happens within us, the duplicity we all live with, day in and day out. There is always that push/pull for us — desiring God/resisting God. 
This song encourages us to keep letting the better angels win the day.
Almighty God, work into my soul a deep willingness to move with you rather than resist you. Open my heart to the joy of your forgiveness, the warmth of  your acceptance, the power of your encouragement. For Jesus' sake. Amen.