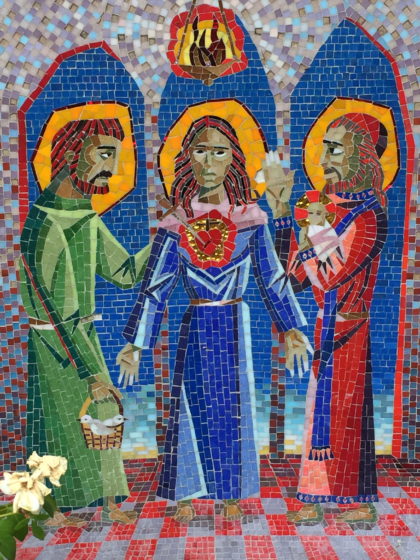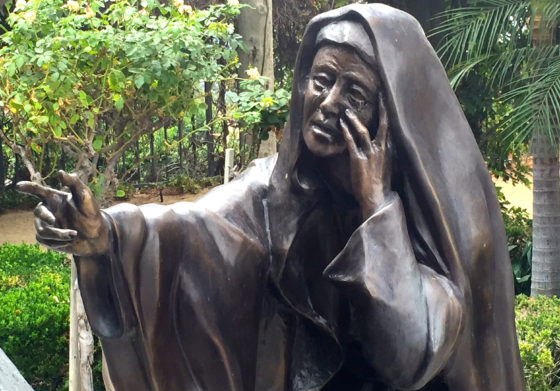 Matthew 27:57-66

When it was evening, there came a rich man from Arimathea, named Joseph, who was also a disciple of Jesus.  He went to Pilate and asked for the body of Jesus; then Pilate ordered it to be given to him. So Joseph took the body and wrapped it in a clean linen cloth and laid it in his own new tomb, which he had hewn in the rock. He then rolled a great stone to the door of the tomb and went away. Mary Magdalene and the other Mary were there, sitting opposite the tomb.

The next day, that is, after the day of Preparation, the chief priests and the Pharisees gathered before Pilate and said, "Sir, we remember what that impostor said while he was still alive, 'After three days I will rise again.' Therefore command the tomb to be made secure until the third day; otherwise his disciples may go and steal him away, and tell the people, 'He has been raised from the dead,' and the last deception would be worse than the first." Pilate said to them, "You have a guard of soldiers; go, make it as secure as you can." So they went with the guard and made the tomb secure by sealing the stone.
It is Mary I think about today. Mary, the mother of our Lord. The mosaic picture above depicts her response to the sad words of Simeon on the day of Jesus' dedication in the temple. "A sword pierced her heart, " remember? She had no idea what awaited her. None. I wonder, would she have changed her mind if she knew?
We can never know that, of course, but I choose to believe that she would still have been the Lord's obedient servant, willing to carry whatever burden became hers to bear. Imagine this day for her, this dark Saturday: she watched her son be brutally murdered by the state, acting in cahoots with the religious leaders; she has been 'given' to the charge of another 'son.' Everything about her life has been turned topsy-turvy; grief overwhelms every other emotion. I wonder, was there any hope left? Did she believe his words about the third day? Did she have insight beyond any of the others in Jesus' life?
Somehow, I doubt it.
A dark day, indeed.
Lord, we neglect Holy Saturday in most of our Protestant traditions. We forget that there was a day of death in between the dying and the rising. Help us to walk with you, even here. Right into the darkness of that tomb.