I'll admit it right up front: I do not do this often enough. Laughter is the best medicine I know and one of my favorite things about my husband is that he makes me laugh regularly. But that side-splitting, almost-sick feeling of laughing until you cannot breathe? That needs to happen more often. And I'm not quite sure how to make it so.
Part of it has to do with my own attitude, I think. When I'm anxious, rushed, overbusy — it's much harder to see the humor in anything. And just like yesterday's post about looking for the small, I think we also have to be looking for the laugh.
Because I do believe there are things to laugh about all around us. As with so much of this life, it's having the eyes to see, don't you think?
Here is a short list of things that do make me laugh. What about you?
These girls are regular sources of delight! Here, they've just had their ears pierced — at the urging of the littlest one. Who knew?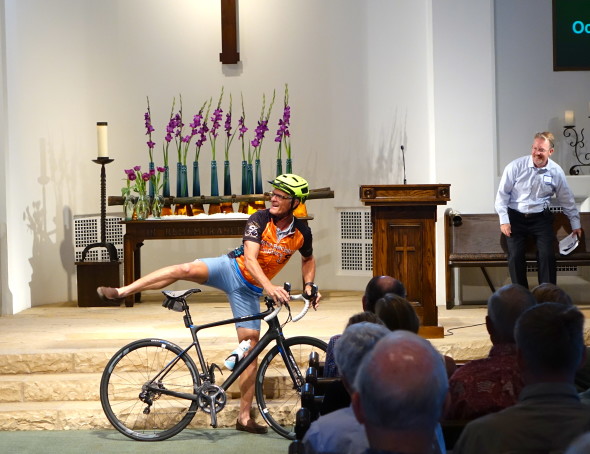 Men riding bicycles in church, complete with helmets. (It was for an announcement.)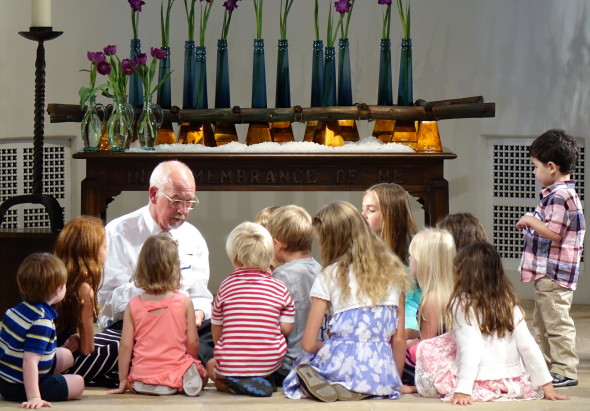 Story at the steps time on Sunday mornings. Almost always there is something said or done to make me crack up. Last week, Pastor Don asked, "What do you do when you feel scared in the night time?" And one of the kids said something almost unintelligible, but Don heard it as "Lie." "Lie?" he asked. "How in the world does that help you?" The child corrected him loudly, "LIGHT!" Ah, yes. Light. It helps every time. Smile.