It's the last Saturday of the month – so it must be my turn to offer a contribution over at SheLoves Magazine! You can start that piece right here and then follow the links over to finish it off . . .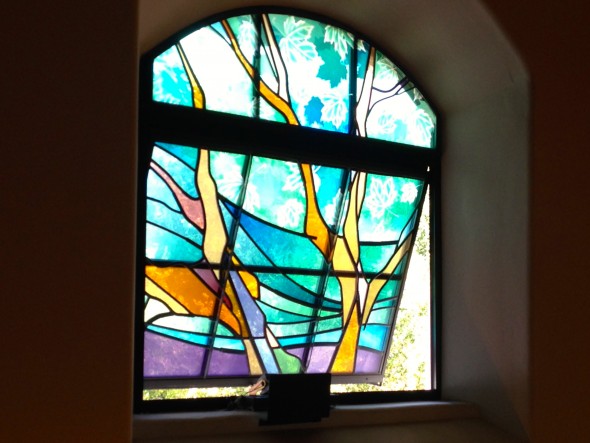 I'm not quite sure how I got pegged as a leader, but somehow, it happened. Not in my school or social settings, however; it happened at church, after my family moved and we began attending a church with a large youth ministry.
And I went to everything.
I loved church. I felt safe there, secure, even confident. Church attendance was always a part of our family story. Sunday mornings, Sunday evenings, Wednesday evenings, social events, weddings, memorial services. Yeah, we went to it all. I was an eager middle school learner with a sweet, college-aged Bible leader on those Sunday evenings. And that woman was among the first to identify leadership and teaching gifts in me.
Those gifts got put on the sideline after college, at least for a few years. We served overseas together and had our 3 kids pretty quickly. And when they were 7, 5 and 3, we shifted to a more local congregation, and it was in that place that my gifts were recognized, affirmed, identified and labeled as gifts belonging to a pastor.
A pastor? Me?
I had never seen a woman lead in worship, unless it was a visiting single missionary or the local leading layperson in youth ministry. Never.
That idea, which was in many ways the natural progression of what began when I was twelve years old, never entered my mind.  So my decision to go to seminary in my mid-forties was based on what I experienced as a call to seminary, a desire to become a better Bible teacher, a more experienced worship planner. Even while there, I honestly never thought about leading a congregation in a pastoral role.
But two of my male professors called me out on that. "We see the gifts, Diana. Why not pray and consider whether or not God might be preparing you for exactly that?"
And so a long discernment process began during the second of my four years in school. And one late afternoon in year three, while taking a long walk around my neighborhood and earnestly seeking God's wisdom and will,