Every other month, I get the remarkable job of writing a column for our award-winning denominational magazine. I love who we are, our history and our identity. Like many Christian denominations, we sometimes struggle as we seek to follow the Spirit's lead, but we have one important distinctive that is highly valued: we agree to disagree on any doctrinal issue not considered central to the message of the Gospel. (One example: as pastors, we are ordained to baptize both infants and adults, depending on the convictions of the individual family.) We are small but, with God's help, we are also 'mighty.' My contribution to our current issue was highlighted today at the online version of the magazine. Here's a piece of it with a link to connect you to the entire piece: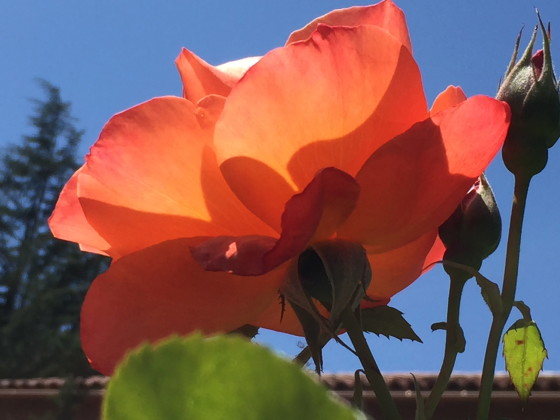 Everyone has a story. Everyone. You do, I do, the cranky checker at the supermarket does. The profanity-prone cabdriver, the arrogant teacher, the shy first-year college student, the exhausted gray-haired pan-handler on the corner — everyone has seen more, done more, experienced more than we can imagine. We haven't a clue what another person has had to deal with in their lives, or even in the last ten minutes!
And yet, we so often act as if we've got it all figured out, that life is simple rather than complicated, that easy answers are readily available for any and all situations. We wonder, silently or aloud, why the one moving slowly can't pick it up a little bit, why the one who is angry can't put a cork in it, why the one in tears doesn't pull him or herself together, why the one we can't agree with is so dense and uninformed. We're embarrassed, or we're frustrated; we're anxious or we're judgmental. Too often, we default to defensiveness and reactivity rather than breathing in for a few seconds and remembering to ask this all-important question, a question I heard articulated perfectly by one of my pastors in a recent sermon. He gives his wife credit for this one, and I am grateful to both of them for it:
What don't I know?
What DON'T I know? Truth be told, we don't know much, do we? Some days, it feels like we know less and less about who and how people truly are. The pace of life in the twenty-first century doesn't leave much space for easy conversation during the course of our days. We have to move on to the next appointment, tick-off-the-next-errand, tackle the task that nags at us from the back of our minds. We have no time for stories, no interest in distraction . . . unless, of course, the internet calls our name. . .