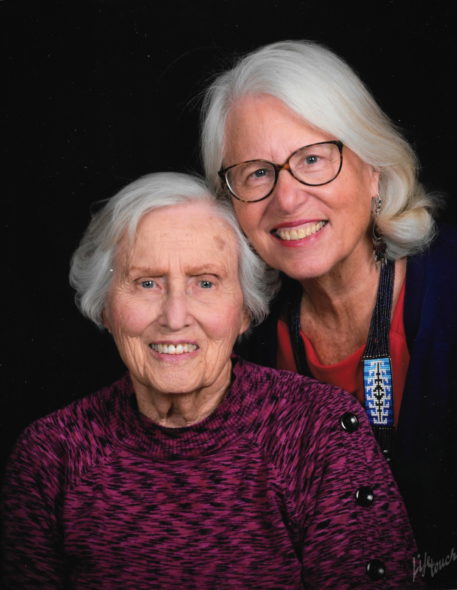 She fell down yesterday. No one saw it happen, but when she winced while they were getting her dressed, they spotted the fresh bruising, all down her flank. What happened? everyone wondered.
Who knows?
I was in telephone contact with the nurse and the staff and in text contact with my son the MD. Yes, she can bear weight. No, she was never unconscious. No, the doctor has not returned our FAX.
And so we waited it out. And I had to make some hard choices during that long night. If she broke something, would I authorize surgical treatment? No, I decided. I would not. At age 95, with only fitful eyesight, hearing and balance, and no working memory, surgery would wreak havoc with her diminishing brain cells and would not improve either the length or the quality of her life.
So I decided. And I wept.
And then today, when I went to see her, to assure myself that nothing had been broken, I carefully hugged and kissed her and said, "Oh, Mama, I am so sorry you fell down!"
"I did?" she asked, with an extremely puzzled look on her lovely face. "I have no memory of that happening."
She was right. She has no memory. Of anything.
BUT I DO.
I remember — and still see —
I'm up earlier than usual over at SheLoves this month. Come over and read more of the memories I try to carry for my mother, why she is the one I consider my 'legacy' champion.