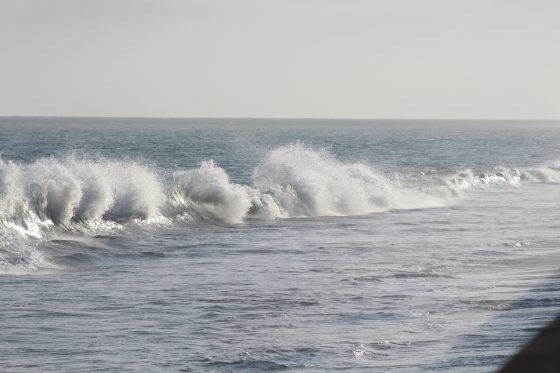 It's lonelier than I imagined, this aging thing. I remember being impatient with my dad when we pushed my parents to move from their much-loved last home, built 15 years earlier, into a retirement community a little bit closer to us. He was suffering from Parkinson's and atherosclerosis and my mom was wearing herself out as primary care giver. We thought the move would provide extra help for her, a bit of respite care. At that point in time they were 85 and 81. As I tried to help my mom get herself organized for the move, Daddy slipped into a quiet much deeper than his usual taciturnity, muttering, "Those places are where you go to die." I tried to reassure him they were places you go to live before you die. He was having none of it.
I get it now. I'm still a decade behind where they were then, but I can smell the 80s coming at me and I'm not a big fan of that scent, to be completely honest. This is not a culture that values elders, generally preferring those past 75 or 80 to stay out of the spotlight and keep quiet. Part of me is keenly aware of the reasons for that truth: I discover, on an almost daily basis, that the inevitable effects of time and life are sometimes painful and humiliating and not particularly fun to watch. And I get that, too. But still . . . it feels lonely from time to time, out here on the doorstep of eternity.
Don't get me wrong — there are definite benefits to being 'retired.' Opportunities to travel, to read more, to binge on Netflix as needed, and to serve in capacities suited to advancing years and garnered wisdom — these are gifts of this season. But let's face it, I am on the edge — the edge of the end — and everybody knows it. Maybe I'll live past my 100th birthday like my maternal grandmother. Maybe I'll be gone next month. Who knows? And which is preferable? That, too, is open to debate!
In the meantime, I am trying to practice saying 'yes' to whatever life remains to me. My father's choices shut him off from us. Part of that was disease driven, but part of it was his lifelong pattern of choosing isolation when things got difficult. I don't want to do that. I'd like to dance myself off the cliff, if at all possible, so I'm trying to figure out what that might look like in this aging body, with this aging brain.
Please join the conversation (and the conclusion of this reflection!) over at SheLoves by clicking here.