It began with a glorious sunrise, pinks and purples spreading across the landscape, a low layer of fog sitting right over the city below us. We moved to this home, this new-to-us-home, because as we gazed out at the future, we began to see . . . brokenness, the brokenness that comes to each of us as we age, as we wend our way through space and time. The great gift that landed in our laps when we chose to step into rather than avoid that inevitable kind of broken is this: this view of mountain and sea, of city and sidewalk, of sky, sky, sky.
A few hours later, the glory of early morning gave way to a sweet, crisp clarity at midday. I slipped behind the steering wheel and drove down the hill to my mama's 'home,' that room-with-a-bath in the dementia unit, the only home she has had for the past four years. "I'll take her down to the beach today," I said aloud, to the closed chamber of my Honda CR-V, maybe saying it to God, as well. "She'll love that." 
Mama and I have been living in the middle of a whole lot of broken for a long time now, the kind of broken that cannot be mended, this side of heaven. Our twice-weekly lunches out make her smile and because she cannot remember anything further back than the last two minutes, each trip is brand new to her, and therefore, quite wonderful. 
The conversational themes for this particular outing are a trio of repeated questions: "How did you come to find me and take me out today?" "How long has this place been here?" "Do you live near here somewhere?"
I pray for patience as I answer each query, over and over and over again. "I found you because I know you, because you are my mother and I love you." "This town has been built over the last 250 years of so, Mama." "Yes, Mom, I do live near here. Just a little ways up that hill."
She is surprised, as she always is, that I am her daughter, that I have always known her. On this day, she does not turn to me with that anguished look and ask, "What is wrong with me, that I don't know that??" This day, I don't have to carefully tell her that her memory is broken and cannot be fixed. This day, I don't have to see the sweet relief flash quickly over her face when she takes in the truth that something really is broken, broken beyond repair.
There is a table available, right on the concrete that abuts the sand at Leadbetter Beach; I carefully steer her walker towards it, pulling out the plastic chair, being careful to seat her exactly right and then pushing her safely beneath the table. She spreads her hands out in front of her, crying out: "Oh, lovely, lovely! The sun is so warm! I am so happy to be here. Thank you so much for bringing me!"
And just like that, the broken fades away for a moment and I can drink in her delight. Ann Voskamp, in her beautiful new book, "The Broken Way: a daring path into the abundant life," talks about, "losing the day in love," and finding a way to "break brokenness" by letting it fully come. 
Slowly, slowly, I am learning to let the brokenness of aging come. I see it in my mother, I see it in my husband, I see it in myself. And I am asking the kinds of questions that Ann asks: 
"Why are we afraid of broken things? . . . Why are we afraid of suffering? What if the abundance of communion is only found there in the brokenness of suffering — because suffering is where God lives? . . .What if I made a habit of every day pressing my wounds into the wounds of Christ — could my brokenness be made into a healing abundance for the brokenness of the world?" – pg. 34
I do not want to be afraid of aging, I do not want to be afraid of dying, I do not want to be afraid of the brokenness that is part and parcel of who we are as human creatures. I want to learn more about embracing the broken bits, about discerning the differences that Ann references between 'good' broken and 'bad' broken; I want to live into my identity as the Beloved for as long as I breathe. And then I want to celebrate the goodness of God in that place where every bit of our brokenness will be redeemed, transformed, burnished to a high gleam and offered as a gift of gratitude to our Triune God, Creator, Redeemer, Sustainer — Father, Son, Spirit.
Mom and I enjoyed our lunch, even though, as soon as she withdrew her hands from the warm sunlight in the center of the table, she became vividly aware that the breeze was cool. At least three times she asked me if the visor I was wearing was helping me to stay warm by blocking that breeze. Three times, I tried to explain that a sun visor only works against the sun, not the wind. Finally, I took the visor off of my head and put it onto her lovely one. And she relaxed, convinced that now she would be warm enough.
On the way back to her unit, she began to sing, "What A Friend We Have in Jesus." Most of the time, I join with her as she sings in the car. But this time, I listened. And I thanked God that broken as she is, my mother knows who she is. She no longer knows her own name, nor any of the details of her story. But she knows who she is — she is a friend of Jesus.
And there is nothing broken about that. Not one thing.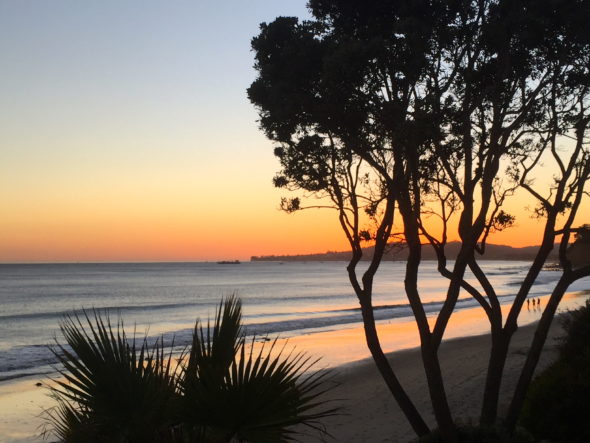 I received an Advanced copy of Ann Voskamp's book in exchange for writing about it and featuring it on social media. It is my joy and privilege to invite you to read this book for yourself, to take your time with it, to read with a pen in hand and with fingers ready to turn down a page here and there. This one is a keeper.