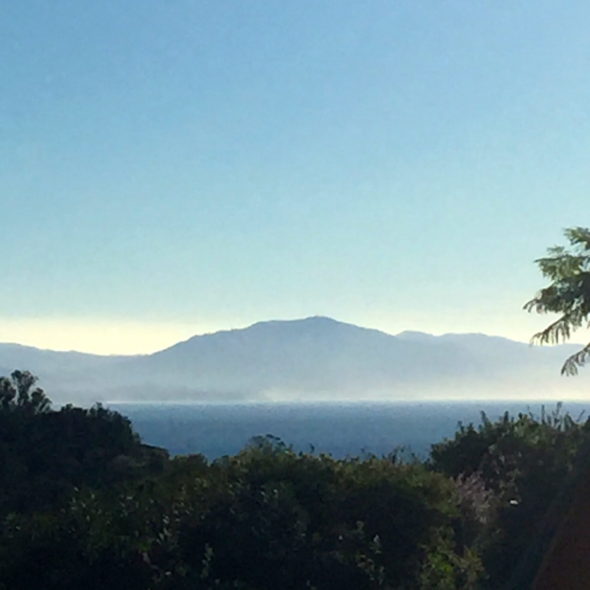 We have arrived at the end, my friends! My deepest thanks to those of you who have stuck with me through this long journey. And my sad good-byes to the 8 or so who unsubscribed over the course of this daily invasion of your inbox. It happens every.dang.time.
And now it's time for me to take a break from the daily and rest these fingers for a while. This view will help! It's a corner of our longer one, our peek at the water. And for a while this summer, it was barely visible. The rains from last spring had fostered a lot of growth in our neighbors' back yards and until I mustered up my courage and offered our kind gardener's services in their yards, we could barely find the water. They said, "Of course," and now I feel as though I've been given an adrenalin shot. I love it so much.
How do you find rest? Being near water is restful, restorative, rejuvenating, re-creational for me. How about you? Almost any part of nature does that same thing. I also like resting in a comfortable place, reading a good book, watching a well-crafted film or television show, talking quietly with friends, having someone else prepare the meal. 
Rest is an important and life-giving part of what it means to be human, don't you think?
I'll be back with a daily Advent devotional at the end of November. And maybe a book review or two in the meantime . . .