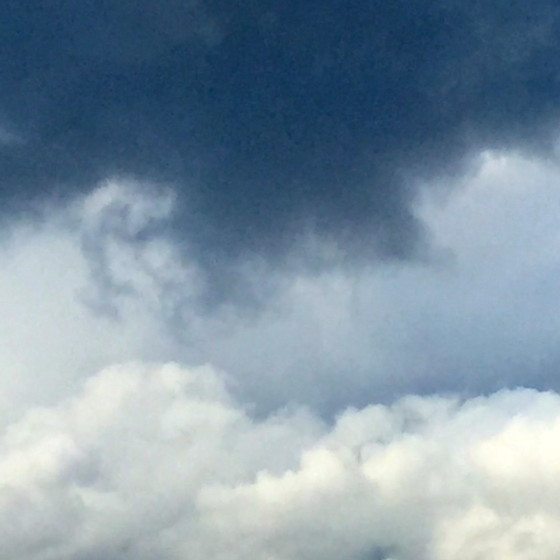 "Oh, Diana," friends tell me, looking into my eyes with tenderness and concern. "You are so lucky to have your mom still with you!"
I offer a small smile, nod my head and reply, "Yes, I know that I am."
And I do know that. I do. But there is also this other truth, ever-present and insistent. The hard, hard truth that the lovely old woman inhabiting my mother's body is not at all the mother I have known for most of my life. She is beautiful to see, kind to everyone around her, breaks into old hymns multiple times an hour, and loves to visit the outside world.
But she is not my mother. At least, not in the ways that I wish she could be.
That woman, that mama, has been slip-sliding away for nearly a decade now, steadily losing pieces of herself. And as she drifts further and further from me, I feel as though there are large chunks of me fading into the ether right along with her. Huge chunks of my own history are gone forever, never to be found again. 
I miss my mother. I miss being known by her. I miss sharing history with her, I miss swapping stories, wrestling with hard truths, reading books, going to the movies, taking trips, making fudge, having her give me driving directions, watching her interact with my children and grandchildren, marveling at her insight into people and situations, laughing at her ribald jokes. 
She is here with me in physical form, and for that I give thanks. But she is not here in any of the ways that make her my mother. She is a beautiful, loving, sometimes forlorn, and very old woman. On July 6th, she will be 95, a fact that startles her every time I tell her. Last week, she turned to me and asked, "I wonder who I am?" 
I wonder who I am! 
Ah, Mom. I wonder, too.
As I stood under the shower's spray this morning, I offered small prayers of thanksgiving:
     "Thank you, Lord, for hot water and plenty of it."
     "Thank you, Lord, for my good husband and his careful attention to our finances."
     "And thank you, Lord, for my sweet mama . . ."
And with those words, I found myself sobbing. Not gentle tears these, but hard-wrought, heart-felt, gut-wrenching sobs. "Where is this coming from?" I wondered. Most of the time, the tears are far away these days, leading me to believe that I have come to some place of peace and acceptance about the way things are. But today's meltdown reminds me that below the surface, my own emotions about mom's situation are deeply unsettled.
My only brother arrives today and I will be glad to see him and his wife. But we four aging children must have a difficult conversation this afternoon. We have a scheduled meeting with the finance guy at Mom's care facility, that place where she is safe, well-cared for, loved. The cost of her care is climbing while her small investment account is diminishing, so we're looking for answers today. How can we best manage her care? Will she be alright?
The better, and I hope bigger, part of me is not worried about this, trusting that there will be enough, that God will provide a way for this daughter, this faithful Jesus-follower, this disciple. But I found myself crying out to the God we both love this morning, asking how long? and, are you there? and, why? 
No answers appeared in the shampoo bubbles. Not one. Nothing but the strong sense that the invitation continues to be this one: trust me. Trust that I see your mama, that I love her, that she is safe. Trust that your own love and care for her are enough, that you are doing the best you can, that she has not been abandoned. Trust that there will be enough.
Enough.
And so I will choose to do so. We four will be as careful, mindful and loving as we possibly can. And God will carry us through. 
In the meantime, I will call to mind that image I was given over four years ago now* — that image of my small mama, held safe within the immense sacred heart of Jesus Christ, the One who was present before the universe was breathed into existence, the One who sees each of us with eyes of love and concern, the One who is the only place of true safety any of us will ever experience.
I am trusting that that image will carry me through whatever lies ahead.
*I wrote a lengthy post with lots of photos about how that image was given to me here.