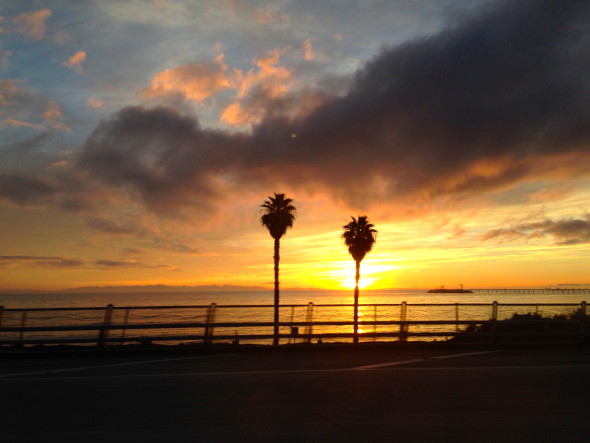 This is a very small blog, as blogs go; I don't get a ton of traffic. But I do have readers who are kind, intelligent, compassionate and faithful, so I thought maybe you might like to know which posts over the last year spurred the most interest. I was actually a bit surprised. The series that I did at the beginning of 2014 drew in more readers than I thought and most of those posts landed on this list. There is a homily, a book review and a very personal, family post on this list, too. See what you think:
1. Delving into the Mystery — Introducing Q & A
This was the introductory post for the series I did one year ago, and it's on the top of this list. Hmmmm. . . maybe the content since then has gone straight downhill?
One of two posts about journeying with my mother through dementia. I have stopped writing publicly about her as I am contemplating a longer format story, possibly for publication at some future point. This was a very tender turning point for us.
An earlier post about mom that landed right behind the one above.
4. Q & A — Week Two: Fear of Abandonment
The second big "Q" in the Q & A series landed ahead of the first one – just barely! This essay works through some of my own personal struggles with learning to trust God.
5. Q & A — Week One: Letting Go of the List
The first long format post in that series is here. And this sort of sets the stage for where we're headed in the entire discussion — learning to step into grace and release worries about performance.
6. Q & A — Week Four: The Gift of Tears
And the fourth one is right behind it! I talk about the cleansing, rejuvenating power of tears in this essay.
7.  FOUND: A Story of Questions, Grace and Everyday Prayer — A Book Review
A review of a beautiful book by my friend Micha Boyett. If you have not read this book, YOU REALLY SHOULD.
8. Q & A — Week Three: Remembering What Comes First  Coming in at number eight is the third essay in that long-ago series — about keeping love in the top spot. Always.
9. Remembering Her: Kathryn Ruth Byer Trautwein, January 3, 1914 – May 25, 2014 
Remembering and honoring my amazing mother-in-law during the week that she died.
This reflection was written after the terrible news that began coming out of Iraq began to surface. It included a sermon summary and a word of hope in the midst of so much confusion.
I think one thing I've learned from doing this compilation is that L O N G posts are often the most read. And that is a huge surprise to me. I'll keep plugging away at this over in my corner of the world. And I'll be grateful to all who stop by, especially those who let me know that they're here.
MAY THE NEW YEAR BRING HEALTH, FULFILLMENT AND JOY FOR ALL OF YOU. Thanks so much for your faithful partnership in this internet experience.