Do you find yourself at the limit of things right now? I do. Here are my reflections for SheLovesMagazine this month — you can begin this essay here, then click over to join the conversation there. I hope you will!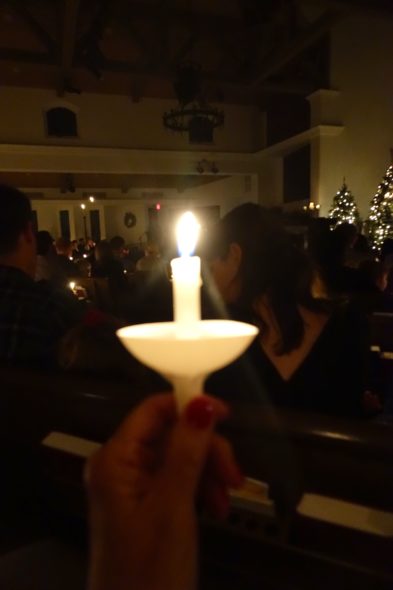 I like to think of myself as a person of words. I love to read, talk, preach and write — all of which require some facility with language. I even had a dear friend whisper in my ear a week or so ago, "You know what I love about you? Your vocabulary!" My what?? Well, okay, I'll take it!
But at this particular moment in time, in the aftermath of the horrors of Charlottesville this past weekend, I find myself at a complete loss. I discover very few words anywhere within my usually active brain. I feel unmoored, uncertain, frightened and deeply, truly sad.
I am a person who does not understand cruelty. So deep is this lack of comprehension that I often feel powerless and rudderless in the face of it. I've known a few people in my lifetime whose currency is cruelty. Blunt, thoughtless, critical remarks are their stock-in-trade, and every time one of those remarks is directed toward me, I stutter and stumble around, trying to find a comeback, a simple sentence that will stop the flood of vitriol.
Nada. Nothing. No words.
What is with that??
It's not that I want to be cruel back. Honest and true, it is not. It's that I simply do not know what to do in the face of it. If it's directed at someone else in the circle, I can sometimes muster an objection or a clarification, but I never make it as far as a firm, clear, push-back that stops the ugliness. More often than not, I beat a retreat as quickly as I can and then ponder it all for days and days. What could I have said? What could I have done? What should I do next time?
Today, I am past pondering. I am done. And the one word that keeps coming back to me, over and over again is this one: ENOUGH. Stop. Just stop. Put away your swastikas, burn them all. You may have a legal right to your misguided opinion, but you do not have the right to name-call, bully, harass, or drive your automobile into a crowd of folks who disagree with you, and are brave enough to stand up and say so.
There are no more cheeks to be turned, my friends. None. And I refer you to the fine work of Walter Wink, written decades ago, about the subversive nature of the words of Jesus that have been so abused in the centuries since they were uttered. Turning the other cheek and walking the extra mile were acts of resistance to an intolerable government and they are beautiful things when rightly understood. They are not useful as tokens, bromides, or any other sugar-coating of evil words and deeds. Evil demands resistance. Full stop.
And what we witnessed this past weekend, what we've seen over and over and over again in the systematic killing of people of color, is evil. It is an evil that has its roots in fear, the 'elephant in the room' I wrote about last month, but it is evil, nonetheless.
Continue reading at SheLoves today, friends. I'd love to hear how you're doing and, even more importantly, what you're doing about our national sin and need for repentance. And if you are not a resident of the USA, your comments and insights are always welcome — we clearly need help. Just click right here.